LAST CHANCE!
Our winter

Creative Drama classes

begin soon! Register today to claim your child's spot.
Our Creative Drama classes offer an exciting introduction to performing! Students explore their imaginations, build confidence and develop important social skills while investigating theatre concepts and vocabulary presented for their developmental stage. We introduce new materials and books each session.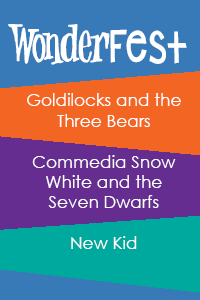 This January we're introducing...
WonderFest: Three Family-Friendly Shows for Three Weekends!
Jan. 14 to 29, 2017
Wells Fargo Playhouse
Age recommendations vary by show
Buy tickets!
Introducing WonderFest! This new fun-filled theatre festival brings together three family-friendly productions under one roof! For three weekends (Jan. 14 to Jan. 29), join Charlotte's premier theatre organization as Children's Theatre of Charlotte brings families two reimagined world-premiere versions of beloved family favorites: Goldilocks and the Three Bears and Commedia Snow White and the Seven Dwarfs as well as a perennial favorite, New Kid. In true theatre festival format, WonderFest also brings together the reading of finalists in the annual Young Playwrights for Change contest and more. For more information on Children's Theatre of Charlotte's new theatre festival extravaganza, visit our 
WonderFest page
.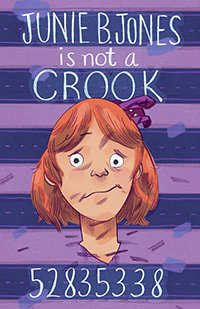 Coming soon!
Junie B. Jones Is Not a Crook
Feb. 3 to 19, 2017
McColl Family Theatre
Recommended for ages 4 and older
by Allison Gregory
Based on the book by Barbara Park
Buy tickets!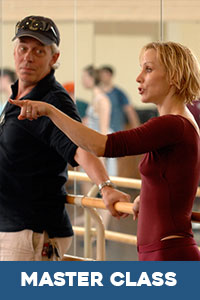 Register today!
Master Class with Broadway Stars Terrence Mann & Charlotte d'Amboise
Feb. 11, 2017
ImaginOn
Students in grades 8 through 12
Register
Students in grades 8 through 12 are invited to register for an exclusive Master Class with legendy Broadway talents, Terrence Mann and Charlotte d'Amboise on Feb. 11 from 10 a.m. to 12 p.m. 
Learn more
Website Compatibility: Please note our website does not render correctly on Internet Explorer (IE). We recommend using either Google Chrome or Mozilla Firefox when browsing our website. If you still have issues, please contact us at 704-973-2828 (12-5, M-F).