Primary Camps
Rising K - 2nd Grade | Offered at ImaginOn and CPCC - Levine Campus (Matthews)
Camps meet Mon - Fri, 9 AM - 3 PM* | Tuition $325
*Aftercare is available for Primary Camps at ImaginOn | Tuition $80 per week | Aftercare will be offered as an add-on purchase during registration.
Our 1-week camps provide an imaginative outlet for this energetic age. Campers develop foundational acting skills by rehearsing a story dramatization throughout the week while rotating through drama, dance, music, and art classes. The final day of camp finishes with a sharing of stories and songs for family and friends. Information below is from our 2023 camps so parents can view the types of camps, and camp content we offer. 2024 Summer Camps will go on sale for our donors ($500+ level) on Wed, Jan 17; and for season subscribers and current education families on Fri, Jan 19. Registration will open to the general public on Fri, Jan 26.
Mermaid Mysteries
Grab your scuba gear and explore from shore to shore as we mingle with mystical mermaids while singing and dancing our way through the seven seas.
Rainbow Rockstars
Rock out over the rainbow with magical creatures and more. Bring your air guitar and imaginary drum set as we groove on through this week of camp. 
Wild Wild West!
Howdy, partner! Hop-a-long on your horse and get ready to sing some desert ditties on the open range.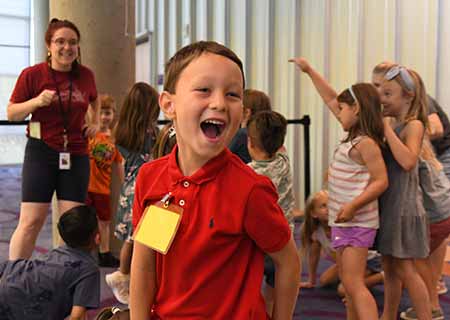 Additional Information