My Wonderful Birthday Suit
By Gloria Bond Clunie
"Gloria Bond Clunie's My Wonderful Birthday Suit, now in live performances at ImaginOn in an eye-popping Children's Theatre of Charlotte production, comes right on time in teaching love and acceptance. Clunie's play, directed by the playwright herself, is a rainbow-bright celebration of diversity." - Perry Tannenbaum, CVNC.org (full review)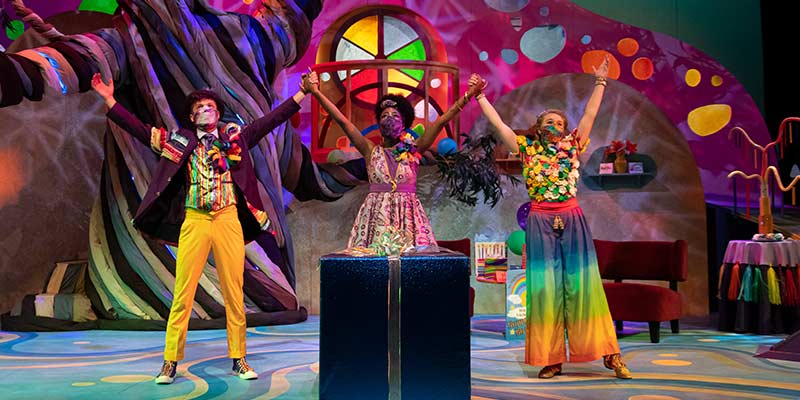 A surprise birthday party gives three children something truly amazing to celebrate - their differences.
Closed (ran Sept 25 - Oct 10, 2021) | McColl Family Theatre | For ages 4 and up
Rainbows, moonbeams and a bit of birthday magic make for a super-fun party! But friendships are questioned when judgements and comments about skin color slip out. This spectacular story told with music, an awesome puppet named Bobo the bird and the wonder of a magical Thinking Tree will give everyone something to ponder. Each of us is a gift "wrapped" in our own unique way but it's what's on the inside that truly makes us special. This powerful conversation-starter proves that you're never too young (or too old) to be kind.
Themes: Recognizing differences, acceptance, understanding and celebrating diversity
Watch a Preview
View Playbill
Meet the Director
Click dates in blue to see show times.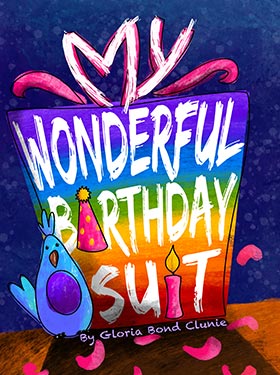 Links & Resources
Special Activities
Saturday, Oct. 9, 3 PM show
2 PM - Backstage tour before the show (meet at the ImaginOn Welcome Desk)
Demonstration after the show
Grab-N-Go Birthday Bow activity available in the lobby