2019-2020 Season |
Scroll Down for Individual Show Info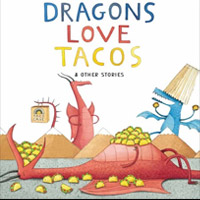 Dragons Love Tacos
Performances canceled
McColl Family Theatre
Recommended for ages 4 and older | One-Act, approx. 60 minutes
By Ernie Nolan
Based on the book by Adam Rubin with illustrations by Daniel Salmieri
Published by Penguin Group | Produced by special arrangement with Plays for Young Audiences
Performances Canceled.
For more information regarding your ticket order:
More Info
A humorous dragon tale with fiery consequences.
What could go wrong when you give a dragon spicy salsa? EVERYTHING. The #1 New York Times bestselling phenomenon comes to life in a big way as the taco party of all taco parties literally brings down the house. This deliciously funny story will have you laughing out loud and wishing you read the fine print more closely: Now Made with Spicy Jalapeno Peppers.
Themes
: traditions, new friends, likes and dislikes
Learn more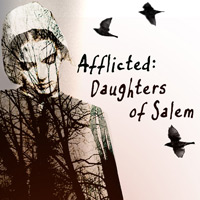 Afflicted: Daughters of Salem
Performances canceled
Wells Fargo Playhouse
Recommended for ages 12 and older | One-Act, approx. 70 minutes
Secrets, gossip and accusations abound in the riveting origin tale that spurred the infamous Salem witch trials.
In a time when singing, dancing and indulgence were forbidden, fears ran wild in the New England society. Five girls coming of age in Salem Village make a pact to stay bonded as sisters in a secret society. But peer pressure and politics weigh heavily on the shoulders of Abigail, Ann, Mercy, Mary and Betty. This powerful telling of the circumstances preceding the Salem witch trials exposes a powder keg environment that ignites a series of dark events the world will never forget.
Themes
: peer politics, societal pressures, psychology, history
Learn more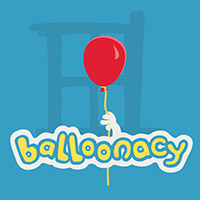 Balloonacy
Performances canceled
Wells Fargo Playhouse
Recommended for ages 2 and older | One-Act, approx. 45 minutes
A single balloon lifts the spirits of a solitary man in this sweet story for preschoolers.
A mischievous balloon finds its way into the home of a solitary old man, and suddenly his curmudgeonly life is interrupted. Sweet, inventive and packed with physical comedy, this play explores the power of friendship and shows how, with a little imagination and acceptance, companionship can be found in the most unlikely of places.
Themes
: friendship, imagination, acceptance
Learn more
Closed Performances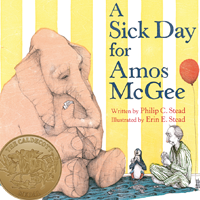 A Sick Day for Amos McGee
Aug. 22 - Sept. 1, 2019
Wells Fargo Playhouse
Recommended for ages 2 and older | One-Act, approx. 60 minutes
Part of The Kindness Project
Written by Philip C. Stead and Illustrated by Erin E. Stead | Adapted for the stage by Nicole B. Adkins | Text © 2010 by Philip Stead, Illustrations © 2010 by Erin Stead | Published by Neal Porter Books / Roaring Brook Press | 2011 Caldecott Medal winner
Friendship can be the best medicine when you're feeling blue.
Friends come in all sorts of shapes and sizes. In this heart-warming story about the joys of friendship, zookeeper Amos McGee knows friends can come in all sorts of species, too. Every day, Amos spends time with each of his animal friends at the zoo, running races with the tortoise, caring for a particularly shy penguin and reading stories to an owl. One day, Amos is too sick to visit his zoo friends, but, fortunately, the animals know just what to do.
Themes: compassion, friendship and kindness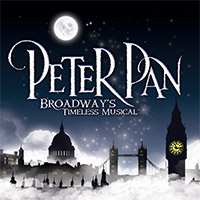 Peter Pan
Oct. 4 - Nov. 3, 2019
McColl Family Theatre
This is a two-act show with intermission
Recommended for all ages | Two-Act, approx. 2.5 hours
A Musical Based on the Play by Sir J.M. Barrie
Lyrics by Carolyn Leigh | Additional Lyrics by Betty Comden & Adolph Green | Music by Morris (Moose) Charlap | Additional Music by Jule Styne | Originally Directed, Choreographed and Adapted by Jerome Robbins
Peter Pan is presented through special arrangement with Music Theatre International (MTI) | All authorized performance materials are also supplied by MTI. www.MTIShows.com
Broadway's timeless classic delights children and adults of all ages.
Fly to new heights in the Tony Award-winning musical that never gets old. Join Peter as he whisks the Darling children off to Neverland in a story filled with magic, delight and adventure. Together, with the help of everyone's favorite fairy sidekick Tinkerbell, they'll face-off against crocodiles, evil pirates and the villainous Captain Hook. With a sprinkle of pixie dust and a dash of imagination, Peter Pan will awaken the child in us all.
Themes: growing up, imagination, possibility, adventure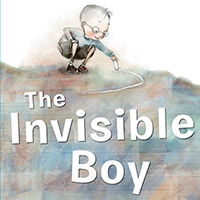 The Invisible Boy
Nov. 1 - Nov. 24, 2019
Wells Fargo Playhouse
Recommended for ages 6 and older | One-Act, approx. 60 minutes
Part of The Kindness Project
By Trudy Ludwig, Illustrated by Patrice Barton
Adapted for the stage by Christopher Parks
Composed for the stage by Josh Totora
This story of kindness shows that the smallest gestures often have the biggest impact.
Meet Brian. No one notices him. No one includes him. He just feels invisible. But everything suddenly changes when a new student named Justin arrives. A bit of creativity helps form a new friendship, unleashing Brian's lively personality and vivid imagination. This high-spirited musical, complete with fun songs and heartfelt humor, will help us all discover the possibilities that begin with a simple act of kindness.
Themes: acceptance, kindness, self-esteem, exclusion and inclusion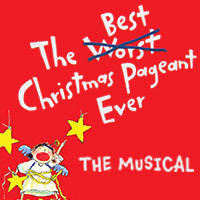 The Best Christmas Pageant Ever: The Musical
Nov. 29 - Dec. 29, 2019
McColl Family Theatre
Recommended for all ages | One-Act, approx. 70 minutes
By Jahnna Beecham & Malcolm Hillgartner
Adapted from the book by Barbara Robinson
Ring in the holiday season with Children's Theatre of Charlotte's most-popular show of all time!
The Herdmans are ready to wreak havoc! What happens when the "worst kids in the history of the world" find out about free food at Sunday school? And what happens when they decide to audition for the annual Christmas pageant? Will the show go on? This hilarious and heartfelt musical comedy, adapted from Barbara Robinson's classic story, will have your family laughing and crying as we celebrate the holidays.
Themes: community, traditions, belonging, empathy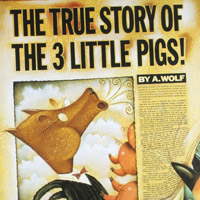 The True Story of the 3 Little Pigs
Jan. 4 - Jan. 18, 2020
Wells Fargo Playhouse
Recommended for ages 4 and older | One-Act, approx. 50 minutes
A musical comedy by Robert Kauzlaric, Paul Gilvary and William Rush
Based on the books by Jon Scieszka and Lane Smith
There are three sides to every story. Theirs. His. And the truth.
You know the story. Three pigs build houses, the one who builds with bricks avoids the Big Bad Wolf and lives to tell the tale. But is that what really happened, or just porcine propaganda? In this brilliant parody of the famous fairy tale, we follow the Big Bad Wolf as he stands trial for his purported deeds. He has his own version of the story – and the audience becomes the jury, helping decide his fate: guilty or not guilty! Based on John Scieszka's wildly popular book, this courtroom-farce-meets-musical is sure to please…it would be a crime to miss it!
Themes: differing viewpoints, jumping to conclusions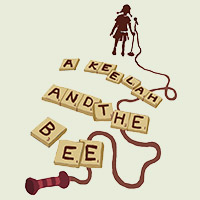 Akeelah and the Bee
Jan. 31 - Feb. 16, 2020
McColl Family Theatre
This is a two-act show with intermission
Recommended for ages 8 and older | Two-Act, approx. 2.5 hours
By Cheryl L. West
Based on the screenplay by Doug Atchison
A young girl's aptitude for words spells success for her future.
Life for 11-year-old Akeelah Anderson isn't easy, especially after losing her father and growing up in a tough neighborhood in Chicago. Akeelah finds school boring and doesn't apply herself even though she's academically gifted. Through the encouragement of teachers and the coaching of a special mentor, she conquers the regional bee and sets her sights on the Scripps National Spelling Bee. But will she overcome her own self-doubt and the pressures of her personal life to bring home the prestigious honor? This uplifting, family-centric story celebrates "winning" in more ways than one.
Themes: fitting in, sense of identity, loss, community and belonging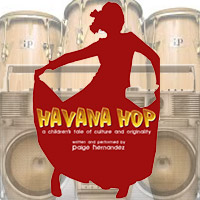 Children's Theatre of Charlotte presents
Havana Hop
Feb. 29 - Mar. 1, 2020
McColl Family Theatre
Recommended for ages 4 and older | One-Act, approx. 45 minutes
A children's tale of culture and originality
written and performed by Paige Hernandez
The differences that divide us can only make us more well-rounded if we accept them.
This Cuban-inspired one-woman show fuses a young girl's passion with culture and family history. Creator Paige Hernandez introduces us to multiple characters using props, music, dance and costumes on a journey that's as exciting as it is enlightening. Audiences will have the opportunity to participate in this fun-filled show.
Themes: Family values, cultural appreciation, acceptance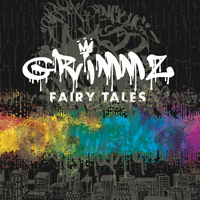 GRIMMZ Fairy Tales
Feb. 21 - Mar. 15, 2020
Wells Fargo Playhouse
Recommended for ages 4 and older | One-Act, approx. 60 minutes
By Christopher Parks, Rahsheem Shabazz, and Ron Lee McGill
Brothers put a spin on classic fairy tales in this hip-hop revelation for the younger generation in this hip-hop revelation for the younger generation.
Jay and Will Grimmz, the hip-hop fable story dance-pop sensation, have come back home to the city where they grew up to give a concert. They're known not just for their sounds but for their powerful storytelling, an inventive remix of familiar classics. The brothers put a modern spin on valuable life lessons in Snow White and the Seven Shawties, Down with Rapunzel, Hanzel & Gretel: Lost in the Hood, and their featured first Granny-winning song, Break, Cinderella, Break! Pay your bling, hear them sing and get ready to drop the mic in this unforgettable theatrical experience.
Themes: understanding and appreciation, helping others, the power of music