The Lion and the Little Red Bird
Written and Illustrated by Elisa Kleven
Adapted for the stage by Nicole B. Adkins
A colorful tail of curiosity.
June 1-10, 2023 | Wells Fargo Playhouse | For PreK
This delightful play tells the story of an inquisitive bird and a compassionate lion, an unlikely friendship to say the least. Why does Lion's tail keep changing colors? Little Red Bird's curiosity is piqued, and she sets out to unravel the mystery! Preschoolers will love this charming story, told with a mix of actors and puppets -- perfect for this young age.
Themes: Friendship, art, the beauty of nature
---
Learn More
2022-23 Subscriptions now on sale!
Save 20% off single ticket prices by bundling 3 or more shows. Click on a date below to see show times.
---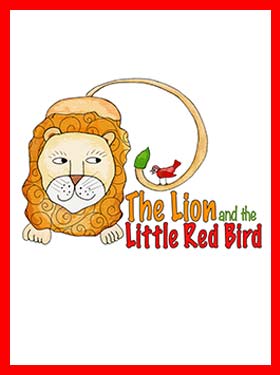 Links Resources