Poetry Out Loud
A program supported by the National Endowment for the Arts and the Poetry Foundation.
NC Regional and Final Competition held Saturday, Feb 24, 2024 at ImaginOn.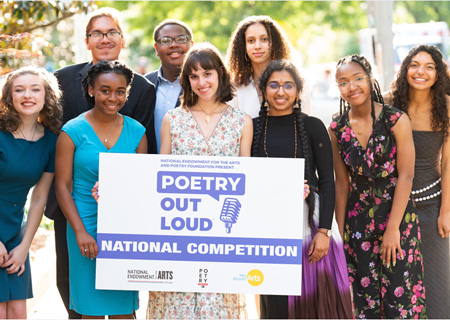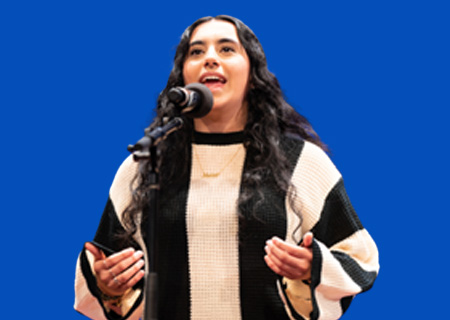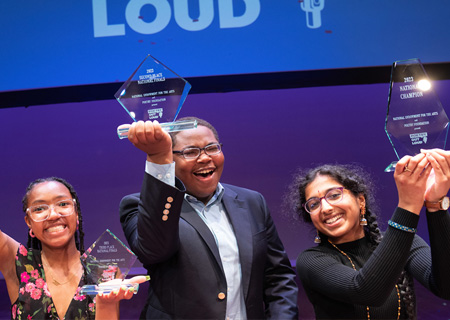 Poetry Out Loud
is a national arts education program that encourages the study of great poetry, helping students master public speaking skills and build self-confidence while learning about literary history and contemporary life. The program is supported by the National Endowment for the Arts and the Poetry Foundation.
---
About the Competition
Poetry Out Loud offers free educational materials and a dynamic recitation competition for high school students across the country. Students advance from local contests to Regionals, then State competitions, and finally a National competition held in Washington DC. Children's Theatre of Charlotte is proud to be the host for the North Carolina Regional and State Finals of the Poetry Out Loud competition this year.
---
How to Get Involved
See information on
Rules and Eligibility
.
Tues, Sept 5, 2023 - Registration opens
(registration form below)
Fri, Dec 8, 2023 - Registration closes
Dec 2023 - Jan 2024 - County competitions
Sat, Feb 24, 2024 - NC Regional & Final competitions
---
Prizes at State & National Finals
State Finals
$200 for POL State Champion
$100 for POL State Runner-Up
$500 stipend for state champion school/organization; $200 stipend for poetry materials for runner-up
National Finals
$20,000 for POL National Champion
$10,000 and $5,000 for the second and third place national finalists
$1,000 each for the other six national finalists and for three honorable mention recipients
$500 stipend for schools/organizations of top nine finalists and three honorable mention recipients to purchase poetry materials
---
Poetry Out Loud Curriculum
Lesson plans tailored to program and with creative writing exercises
Can take place over 2-3 weeks
Can take place anytime between fall and early winter
Will not require full class periods
Register
---
---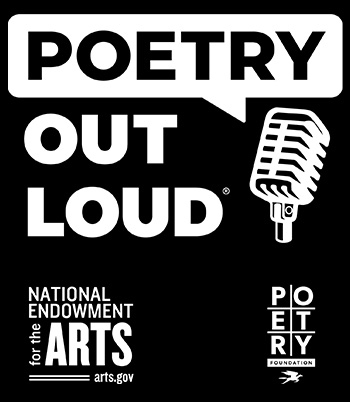 ---
Questions?
Email us at
pol@ctcharlotte.org
---
Helpful Links
Student Testimonials
"Poetry Out Loud has introduced me to many brilliant young artists and visionaries, and I've had so much to learn in an environment rich with sportsmanship, camaraderie, and genuine passion for poetry."
– Aeva West Deltoro-Dye, 2023 Utah State Champion
---
"I have enjoyed seeing all the forms of literature coming to life in Poetry Out Loud. Seeing how everyone can express and convey their emotions through these poems really has brought new ideas to my mind."
– Maiss Hussein, 2023 Delaware State Champion
Visiting Charlotte?