The Stage is Set. Let Your Talent Shine.
Do you have what it takes to be part of a nationally recognized Theatre for Young Audiences? Children's Theatre of Charlotte is looking for passionate, talented, and committed actors to bring our stories to life.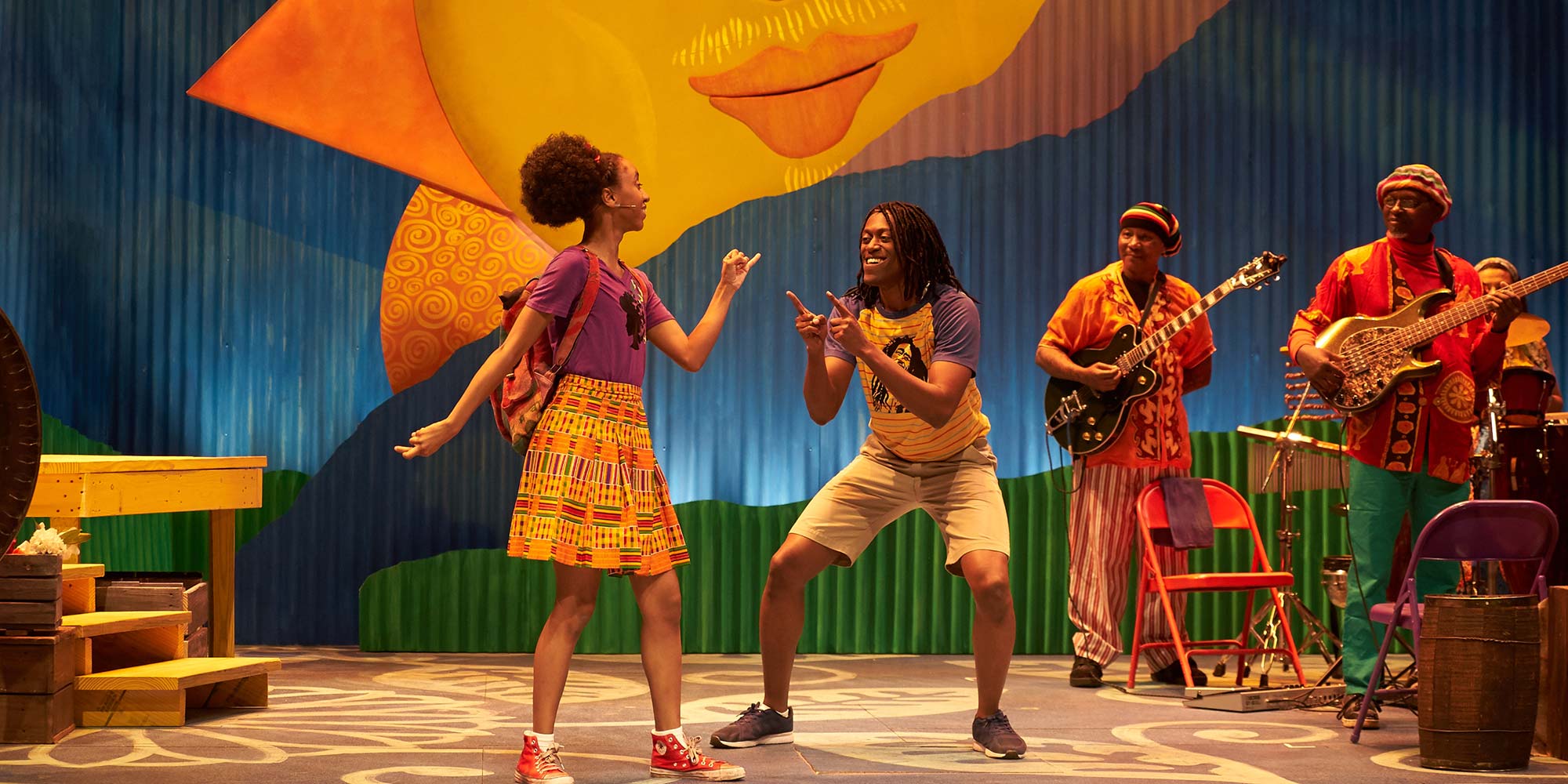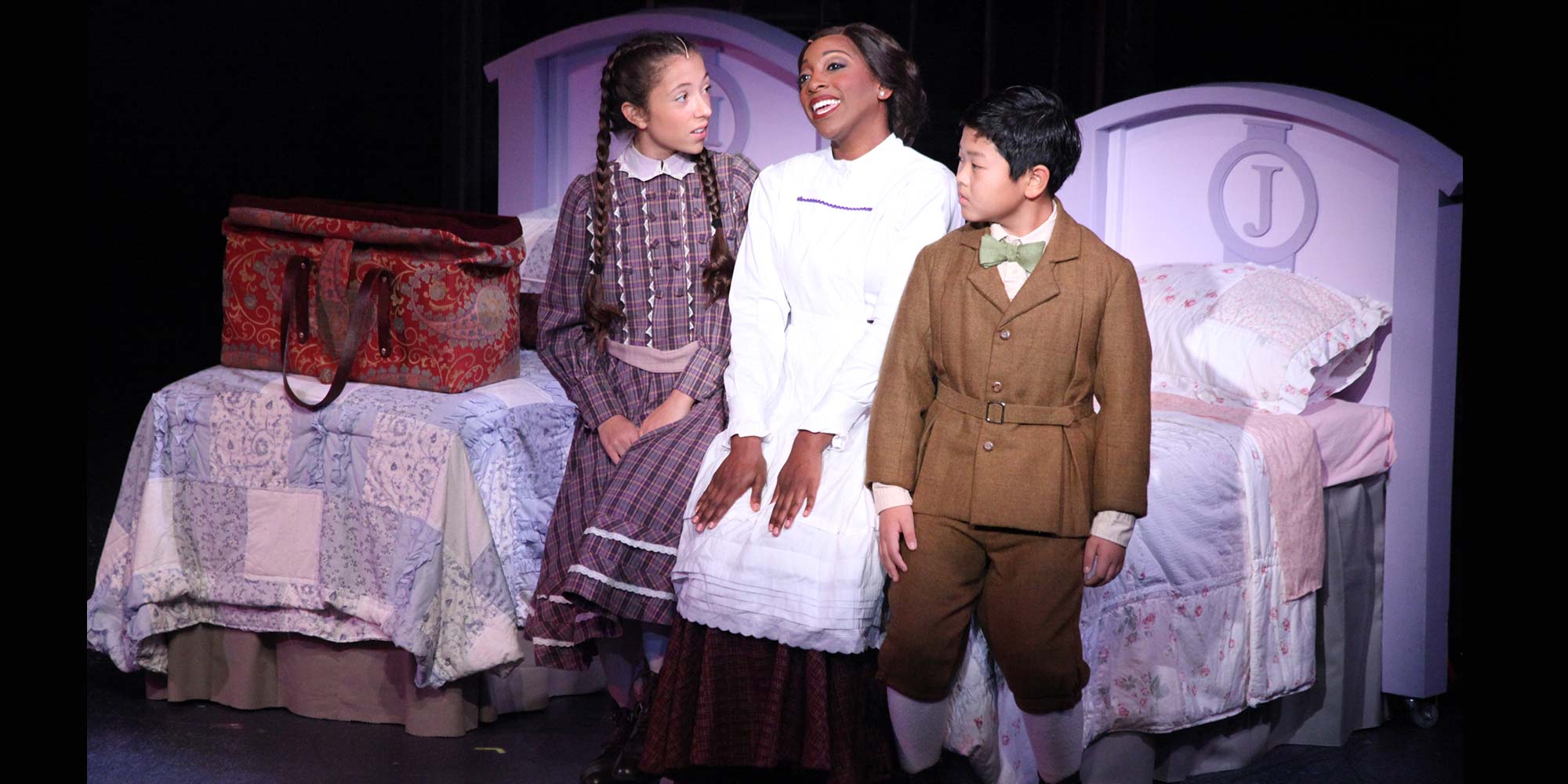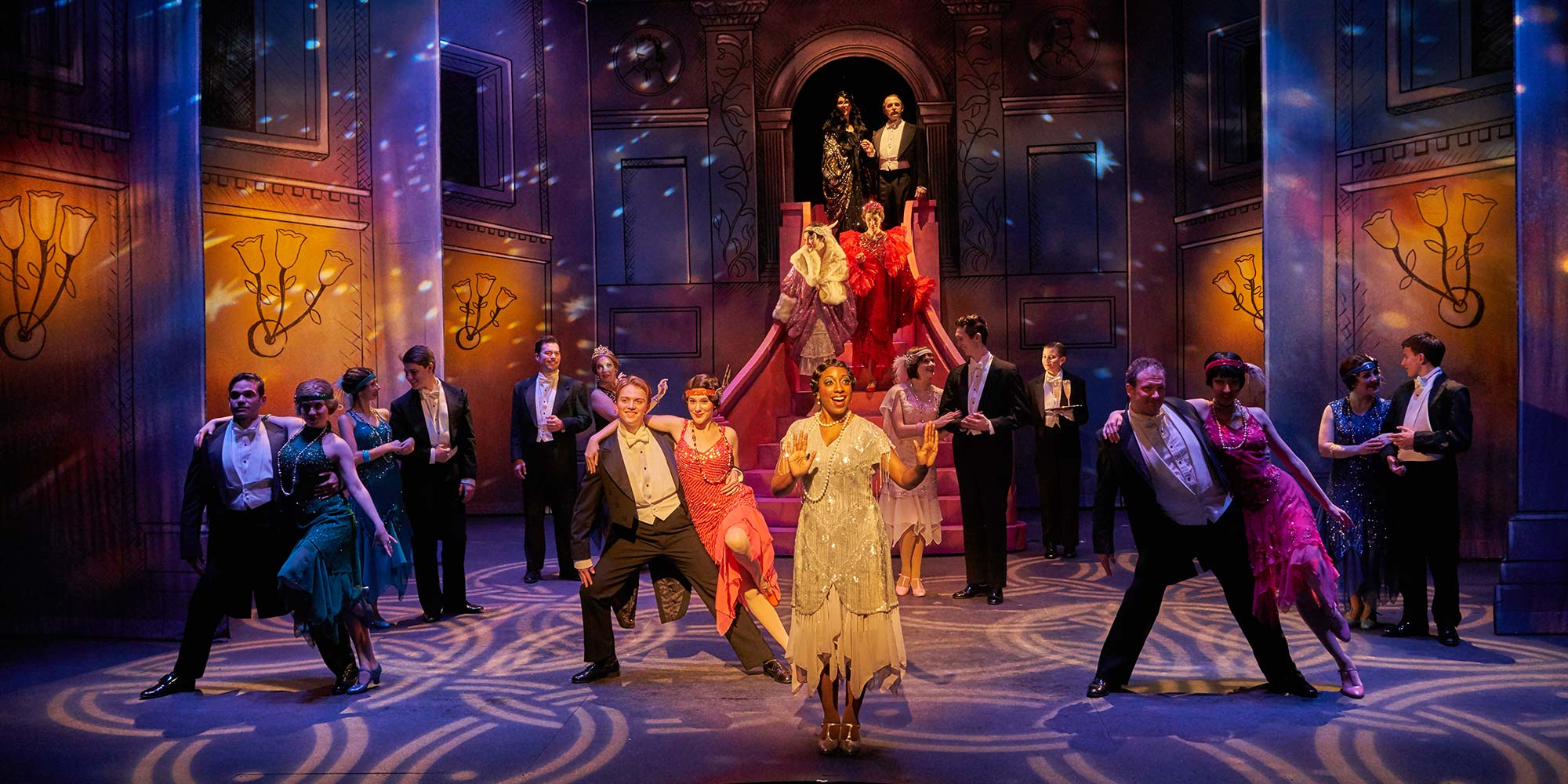 Unified Adult and Youth Auditions for our 2022-23 Season are closed. The information below is for reference only.
Unified Auditions for Adults - Ages 18+
Mainstage Productions
Annie
The Best Christmas Pageant Ever: The Musical
Allie Kazan and the Magic Mansion
The Night Diary
Don't Let the Pigeon Drive the Bus
Touring Productions
A Sick Day for Amos McGee
Confessions of a Former Bully
The Lion and the Little Red Bird
---
Unified Auditions for Students (Ages 9 - Grade 12)
Students will be cast in two shows:
Annie
and
The Best Christmas Pageant Ever: The Musical
Click on a title to view/hide dates and roles for each show
Please confirm you are available for tech and performance dates prior to confirming your availability for a production - some conflicts during rehearsals may be considered. Performance dates include morning performances during most weekdays.
Annie
Dates
1st rehearsal (Students): Monday August 15, 2022 (daytime when no school otherwise evening/weekend)
1st rehearsal (Adults): Monday, August 22, 2022 (daytime when no school otherwise evening/weekend)
NOTE: CMS start classes: Monday, August 29, 2022 (switch to evening and weekend rehearsals)
1st tech: Saturday, September 10th, 2022
Performances: Wednesday, September 21 – Sunday, October 23, 2022

Adult Roles
Mr. Warbucks 40-55 Baritone | A successful businessman with a warm heart. Rich, stiff-collared, bullish.
---
Rooster, Ensemble (25-35) Tenor | Miss Hannigan's no-good brother looking for a quick buck. A sleazy, slick con man.
---
President Roosevelt, Ensemble (25-35) Tenor | The 32nd President of the United States, a friend of Mr. Warbucks.
---
Miss Hannigan (30-40) Alto | The orphanage matron who hates children but is fond of liquor. Very disillusioned, bitter, and cold.
---
Grace Farrell (20-35) Soprano | Faithful secretary to Mr. Warbucks. Poised, sweet, gentle.
---
Lily St. Regis (20-30) Soprano | Rooster's girlfriend, who is also out for a quick buck.
---
Student Roles
Annie Mezzo | A streetwise orphan; she is eventually taken in by Mr. Warbucks. Spunky, friendly, big-voiced.
---
Molly, Tessie, July, Kate, Duffy, Lizzie, Pepper/Ensemble - Mezzos
---
Male & Female Ensemble The Best Christmas Pageant Ever: The Musical

Dates
1st rehearsal (Students): Monday, October 10, 2022 (Evening and weekends)
1st rehearsal (Grace): Monday, October 17, 2022 (Evening and weekends)
1st rehearsal (Adults): Monday, October 24, 2022 (Evening and weekends)
1st tech: Tuesday, November 8th, 2022
Performances: Friday, November 18 – Thursday, December 22, 2022

Adult Roles
Grace Bradley (30-40) Mezzo with belt | Sweet, good-humored, slightly frazzled mom
---
Bob Bradley (35-40) Baritone | Easygoing dad, wry sense of humor
---
Reverend Hopkins (40-50) | Occasionally befuddled, always well-meaning
---
Helen (50) Alto | Leader, steamroller, always in charge.
---
Luanne (35-40) Mezzo | Sassy, tells it like it is
---
Betty (30-40) Alto | Sweet southerner, calls everyone "honey"
---
Connie (30-40) Soprano | Direct, no-nonsense type
---
Student Roles
Gladys Herdman | Little but fierce. Nothing scares her.
---
Ollie Herdman | A bit of a naïve urchin who follows the older boys' leads
---
Teddy Shoemaker | Wimpy kid with glasses, asks too many questions.
---
Elmer Hopkins | Preacher's kid, which means he needs to behave and be nice.
---
Charlie Bradley | Typical kid brother, says what he thinks.
---
Claude Herdman | Scrappy and smart.
---
Ivy Reed | Beth's earnest friend who is sometimes a goody-goody.
---
Alice Wendleken | Know-it-all. She thinks she's perfect.
---
Beth Bradley | Charlie's older and wiser sister. She's honest and kind.
---
Leroy Herdman | Ralph's backup. Very confident in the muscle department.
---
Imogene Herdman | Leader of the Herd2mans. She's loud, bossy, and crafty.
---
Ralph Herdman | The oldest and coolest. He's the enforcer. Allie Kazan and the Magic Mansion

Dates
1st rehearsal (Adults): Monday, January 2, 2023 (Evenings and weekends)
1st tech: Wednesday, January 25th, 2023
Performances: Thursday, February 2 – Sunday, February 19, 2023

Adult Roles
Marvellini Bass/Low Baritone | The world's most famous magician, Marvellini, is a mysterious presence. He is an elegant older gentleman. Experience performing magic is preferred.
---
Allie's Mom (30-40) Soprano | She is a widow. She has a wry wit and is her daughter's biggest fan. The Night Diary

Dates
1st rehearsal: Monday, February 6, 2023
1st tech: Wednesday, March 1, 2023
Performances: Wednesday, March 8 – Sunday, March 26, 2023

Adult Roles
NOTE: Seeking adult actors for each role, including the twins. Must self-identify as South Asian or South Asian American/Canadian. The roles of Kazi/Dadi/Rashid and Mama/Papa/Hafa can be played by actors of any gender identity.
---
Nisha (12) | Introverted, watchful. Deep well of compassion. Spends her time writing and thinking. Quietly brave and emotionally intelligent, she is vulnerable to the harsh truths of the world leaving their mark on her open and perceptive nature. She lives with her twin brother Amil, her father, and her grandmother in India in 1947. Nisha is quite shy, often having a hard time sharing her thoughts and ideas aloud. She relies on her charismatic twin to speak for her. She also explores having been born to a Muslim mother and Hindu father and struggles with what this means for her family during partition. Nisha and Amil's mother died during childbirth and the story is narrated by Nisha. Nisha does not double with other characters.
---
Amil (12) | The sun to Nisha's moon. Full of creativity and joy, he is equally susceptible to bouts of sadness and tantrum. Unquenchable, he dominates his fears and anxieties with aggressive optimism and an open heart. Amil is quite gregarious and loves to play, although he is not always very popular with other children and is picked on often. He does poorly with schoolwork but loves to paint and draw. Amil has dyslexia and relies on his sister Nisha to help him make sense of his studies and his relationship to his father. He feels more of a strong connection to his mother who was also a painter. Amil loves his family and works hard to be there for his sister. Amil does not double with other characters.
---
Kazi (30's) | Nisha and Amil's family cook, but more like a beloved uncle to them. Muslim. Deeply attuned to the needs of those he loves. He loves the children and the family deeply; they are his family now too.
---
Rashid (30's) | Nisha and Amil's maternal uncle. Sentimental and kind, he loves the twins because they are his sister's children. He lives with a speech disability and communicates through gestures and a chalkboard. He connects with the children through written words and art.
---
Dadi (60's) | Suresh's mother/the children's grandmother. Grounded energy, full of experience and faith. She is duty-bound and driven by a very strong moral center. She has clarity and an unshakeable faith in her gods and in her family. Also works hard to help Suresh raise the children since Faria is not around to mother them.
---
Papa (Suresh) (40's) | The backbone of the family. Strong and steadfast, he can seem unreachable to his children. He is the rock of the family and that role comes with stone-faced baggage. Not a religious person. Radical in thought and action.
---
Mama (Faria) (20's) | The children's mother, whom they never met, as she died in childbirth. She appears in dreams and imaginings. A kind and graceful person with a lightness of spirit. She is remembered painting and enjoying time with her husband.
---
Hafa (8-10) | (The Girl in the Backyard) A young child living next door to Rashid. She is an innocent small girl who longs for friendship with Nisha and Amil, even though it is forbidden. Don't Let the Pigeon Drive the Bus

Dates
1st rehearsal: Monday, March 6, 2023
1st tech: Sunday, March 26, 2023
Performances: Tuesday, April 4 – Sunday, May 7, 2023

Adult Roles
The Pigeon (Puppeteer) Bari-Tenor | The snappy, sassy, and demanding bird who never gets what he wants, but that doesn't mean he'll ever stop trying.
---
Bus Driver Mezzo | The bus-driving professional who loves her work and, eventually, The Pigeon. Prides herself on being driven and ALWAYS on time.
---
Hot Dog Vendor, Business Man Passenger, Airplane Engine, Puppeteer for: Backup Duckling 1 Baritone | Hot Dog Vendor – A guy that loves sharing hot dogs, but not with pigeons. Business Man – A no-nonsense man in a suit off to his new job. Airplane Engine – Personification of the sound effect of an airplane.
---
Bus Engine, Bus Driver's Mom, Puppeteer for: 2nd Pigeon, The Duckling, The Bus, Puppy Soprano | Bus Engine – Personification of the sound effects of an engine working. Also can do the engine not working. The Bus – A small, puppet version of the bus that dances in a fantasy sequence.
---
City Worker, Teen Passenger Puppeteer for: Backup Duckling 2 Tenor | City Worker – Grunty guy just doing his job putting up signs around town. Teen Passenger – A kid who can't wait to see the latest superhero movie; he's in a big hurry. Little Old
---
Lady Passenger Puppeteer for: Backup Duckling 3 Mezzo | Little Old Lady Passenger – Very excited to go see her newborn grandchild at the hospital. Resident Touring Company

Employees from August 8, 2022 – May 26, 2023, members of the Resident Touring Company will embark on a nine-month van tour throughout the Carolinas. There will be early morning calls and overnight trips - four actors in a van pulling a trailer filled with two shows worth of sets, costumes, puppets and props. The Company members are not just actors, but CTC ambassadors. Each day, they will load-in, set-up, strike, move to a second venue, and do it all again. Company members will drive the van, communicate with venue contacts, do show laundry and fix minor repairs. It is hard work, but incredibly rewarding. The touring shows will reach more will reach more than 100,000 students throughout the Carolinas.

A Sick Day for Amos McGee
1st Rehearsal: August 8, 2022
Tour: September 19, 2022 – May 26, 2023
Adult Roles: Puppeteer 1, Puppeteer 2, Puppeteer 3
---
Confessions of a Former Bully
1st Rehearsal: August 29, 2022
Tour: September 19, 2022 – May 26, 2023
Adult Roles: Man, Woman, Woman
---
The Lion and the Little Red Bird (Preschool Show)
First Rehearsal: January 16, 2023
Tour: February 6 - March 17, 2023
In-house Run: May 30 - June 10, 2023
Actors cast in Lion and Little Red Bird must commit to both the tour, and the in-house run.
Adult Roles:
Red Bird - A curious little red bird with beautiful wings and tail-feather.
Lion - A lion with a tail that mysteriously turns colors.
Elements - A storyteller, world-creator, and puppeteer who operates Grasshopper, Green Bird, Caterpillar, Orange Butterflies, Frog, Fish, Purple Snail, scenery, sun, and the weather.
Frequently Asked Questions
Are actors paid?
Adult actors are compensated at a weekly rate. Student actors gain valuable stage experience rehearsing and performing alongside working professionals.
---
What material do I need to prepare?
Please prepare a maximum of 90 seconds of material– your choice of a combination of monologues and/or music. We ask that your music selections be from a musical (no pop music, please), and that you provide sheet music for our accompanist.
---
Can my parents watch my audition?
No. Parents are welcome to accompany you before and after the audition. There will be a place for them to wait while you are auditioning.
---
Will I have to audition in front of anyone else who is auditioning?
Sometimes, yes. If asked to do a cold reading, you may be asked to read with other people for the scene.
---
Do I need a headshot (photograph) and a resume?
Yes, you will be asked to upload a headshot and resume as part of the audition application.
---
What should I wear?
An audition is much like a job interview. Please look professional.
---
What is a callback?
The "callback" is a second (sometimes third, fourth or even fifth) audition during which the selection process becomes more specific. At a callback, you will usually be asked to read additional scenes from the show, prepare music from the score, or learn a dance combination. The callback is also an opportunity for the director(s) to see and hear different combinations of performers.
---
What if I am not called back?
Not being called back doesn't always mean that you aren't being cast in a show. Callbacks aren't always necessary.
---
What if I can't make all rehearsals?
A calendar with rehearsal dates and performances is located above. We are often able to work around the minor conflicts in the availability of the actors we cast. Sometimes however, the availability of an actor is the final deciding factor in casting. It is wise to always be honest about your availability.
---
How will I know if I am cast in the show?
If you are cast in a show you will receive a phone call or email from Stage Management or director(s). Callbacks may be scheduled on an as needed basis throughout the season, sometimes several months after the initial audition. If your availability changes for a production or you are being considered for a role at another company, please email
Stage Management
.
Children's Theatre of Charlotte is proud to be an organization where a diverse mix of talented, committed, and enthusiastic people gather to do their best work. We are an equal opportunity employer. All qualified applicants will receive consideration for employment without regard to race, color, religion, gender, gender identity or expression, sexual orientation, national origin, genetics, disability, age, or veteran status.
---
Photos: "Three Little Birds" - Photo by John Merrick | "Mary Poppins" - Photo by Donna Bise | "Ella's Big Chance" - Photo by John Merrick