The Best Christmas Pageant Ever: The Musical
By Jahnna Beecham & Malcolm Hillgartner
Adapted from the book by Barbara Robinson
Orchestrations and vocal arrangements by Deborah Wicks La Puma
Produced by special arrangement with Broadway Licensing
Ring in the holiday season with one of our most popular shows of all time!
Nov 18 - Dec 22, 2022 | McColl Family Theatre | For all ages
The Herdmans are ready to wreak havoc! What happens when the "worst kids in the history of the world" find out about free food at Sunday school? What if they decide to audition for the annual Christmas pageant? This hilarious and heartfelt musical comedy, adapted from Barbara Robinson's classic story, will have your family laughing and crying as we celebrate the holidays.
Themes: Community, traditions, belonging, empathy
---
Learn More
2022-23 Subscriptions now on sale!
Save 20% off single ticket prices by bundling 3 or more shows. Click on a date below to see show times.
---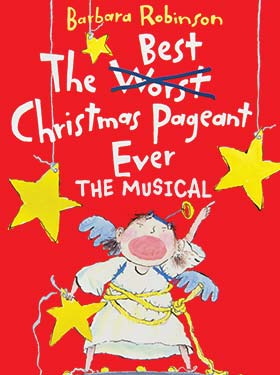 Special Activities
Sat, Dec 10
2 PM Backstage tour
2:15 PM Craft in Spangler
Demonstration post-show
Links Resources