Programs for Charlotte-Mecklenburg Schools
Children's Theatre of Charlotte offers a variety of programs for CMS, creating meaningful learning experiences for teachers and students.
---
The Front & Center Series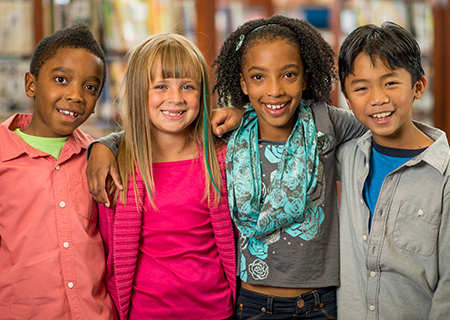 Bring this FREE show centered on mental health to your CMS 3rd Grade class. The project, which has been fully funded by Mecklenburg County, addresses mental and social wellness through theatre in a fun and interesting modality.
---
Learn More
---
Addressing Mental and Social Wellness 
A touring production for your students 
Children's Theatre of Charlotte, in partnership with Charlotte-Mecklenburg Schools, educators, and students have developed a theatrical production that will tour every CMS 3rd Grade class during the 2023-24 school year. This production, entitled
Show of Hands
, features the ideas and experiences of current 3rd Grade students which have been artfully crafted into an Experiential Theater Play, an interactive genre of theatre.
Meet the Playwright

Christopher Parks developed this interactive genre of theatre and describes it in the following way:
"The plays we create are intended to be both entertaining and educational, featuring immersive, participatory storytelling. When our young audiences enter the theater, they are transported into a different world, guided by our actors and their own imaginations. While in that world, they are invited to participate as co-creators of a unique artistic performance."
More About the Show
We invite you to become a part of this production which explores how 3rd Grade students feel in this post-pandemic moment. The play explores the challenges and joys of being a 3rd Grader in Charlotte and offers current students the opportunity to envision a brighter future.
---
To book a performance for your CMS 3rd Grade class, contact: 
Madia Medico, Front & Center Touring Coordinator, 704-973-2838
---
Download Program One-Sheet
School Show Field Trips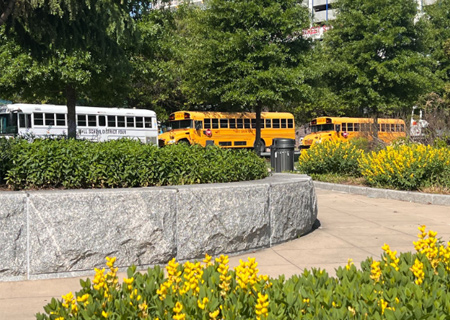 Bring your students to ImaginOn. Choose from 10 productions with ticket prices ranging from $13-$16.
Resource Guides
are provided for each show, which align with Common Core Standards and North Carolina Essential Standards.
---
Learn More
Touring Shows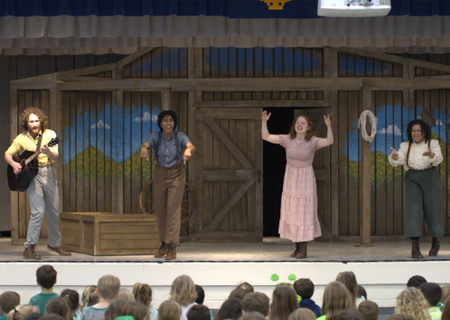 We bring live theatre to you. Choose from
Schoolhouse Rock Live!
and
Danny, King of the Basement
. Available Sept 25, 2023 - May 10, 2024. Prices start at $995.
---
Learn More
The CMS E3 Initiative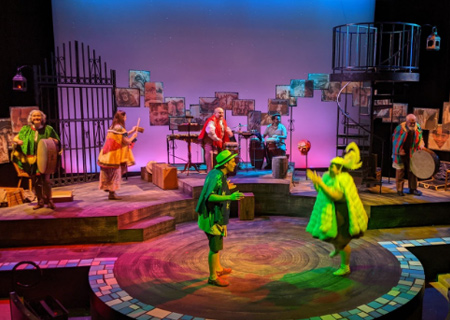 Introduce your students to an arts experience. This initiative - E3 short for Exposure, Experience, Education - allows students to see a show in person at ImaginOn.
Questions? Contact: 
Ruth Petersen, E3 Project Manager
Teacher Resource Guides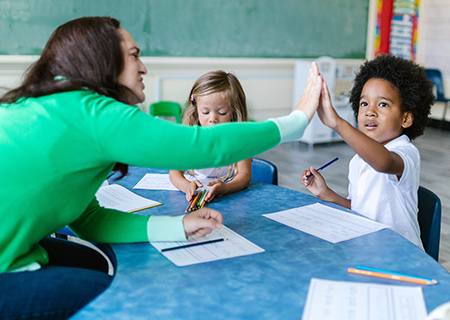 We know teachers have a lot on their plate. So we've created materials that are ready to go and can easily be integrated into your lesson plan. Comprehensive guides provide rich content to build deeper connections to each show. Share cast bios, Q&As, links to reading material, activities, and more with your students. Guides are aligned to the North Carolina Essential Standards as well as the Common Core Standards.
---
Learn More