Be a Part of the Wonder
What inspires you to give back?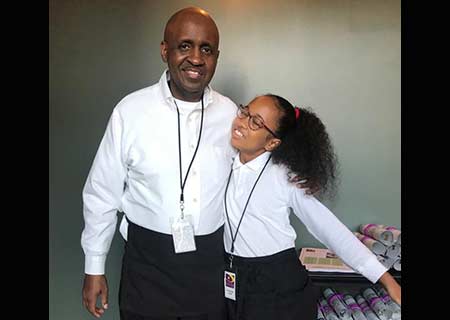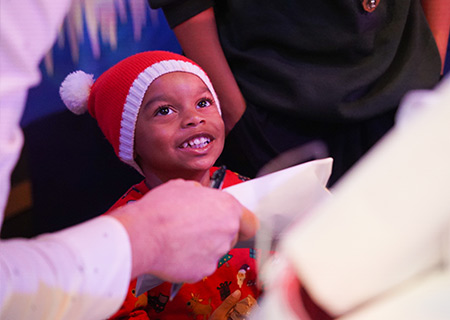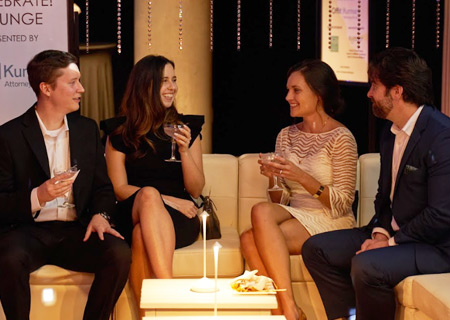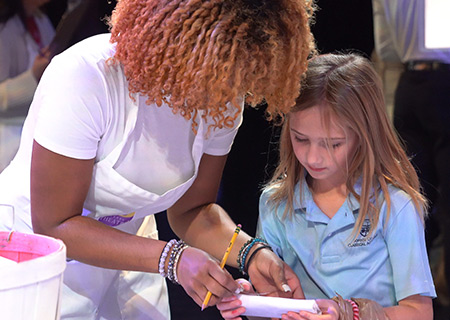 ENCORE Volunteers
Members of all ages join our volunteer community, ENCORE, and help in many areas across the Theatre:
Ushering

public performances and school shows.

Delivering thousands of holiday gifts

to Charlotte children through The Winter Wonderland Shop.

Inventorying costumes

with our Production team.

Hanging artwork

created by school children attending our shows. 

Checking in guests

at our annual gala.

Selling concessions

during OnStage weekend with our Education team.
Without volunteer support, Children's Theatre of Charlotte wouldn't be able to provide high quality, innovative programming inspiring generations to explore the wonder of their world.
---
Volunteer With Us
Fill out the interest form to sign up for volunteer opportunities, receive our monthly volunteer newsletter, and share your volunteer interests.
I'm Interested
Please note: Volunteers under the age of 14 must be accompanied by an adult when volunteering. Volunteers may be subject to background checks.
The Legacy of ENCORE
1948
A volunteer legacy group was formed by ladies from the Junior League of Charlotte.
Late 1970s
Children's Theatre of Charlotte's volunteers transitioned from constituting the entire organization to becoming an AUXILIARY.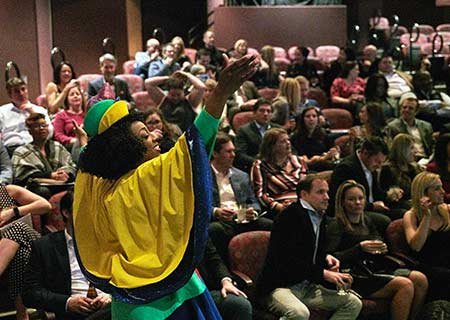 1995
The AUXILIARY adopts the name ENCORE with Santa's Bag and the Masque Ball becoming official fundraising events under its umbrella.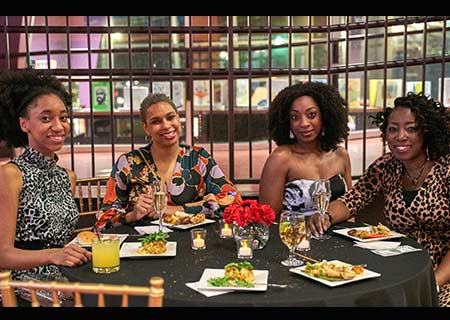 2013
The Masque Ball becomes Celebrate!, an event commemorating the 65th anniversary of the Theatre.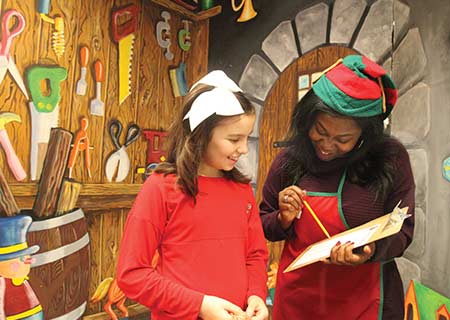 2018
Santa's Bag celebrates 45 years of bringing the holiday spirit to the community.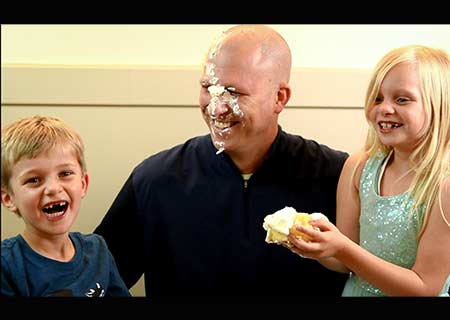 2021
ENCORE helps coordinate our "Cake in the Face" fundraiser, and the Theatre far surpasses the goal for the event.