Be a Part of the Wonder
What inspires you to give back whether it be through time, talent or with a donation?
For Tammy, a mother of two, it's supporting programs that bring the gifts of wonder, joy, and magic to young audiences across (and beyond) the city she loves.
For Chris, a business executive, it's reliving his theatre days by getting to hang lights in the McColl Family Theatre.
For Nichelle, an engaged community member, it's providing the opportunity for all families in the community to experience live theatre.
For Cookie, it's the continued innovation and evolution of Children's Theatre of Charlotte in her 41 years of service that keeps her engaged.
For Stephen, a high school student, it's a way to gain service hours by ushering at weekend public performances.
These are members of our ENCORE volunteer community. People just like you who belong to our family and are the heart and soul of Children's Theatre of Charlotte. Without their support, we wouldn't be able to provide high quality, innovative programming inspiring generations to explore the wonder of their world.
Find the fit that's right for you by sharing your interests, and check out our current volunteer events. Please fill out the Interest Form before signing up to volunteer so that we can tailor future communications to your interests.
I'm Interested
View Opportunities
Volunteer Ushers
Volunteer to usher at our weekday and weekend public performances.
Learn More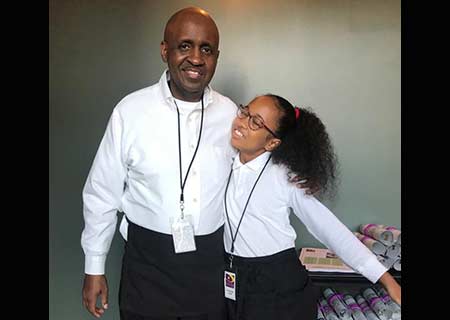 Multiply Your Happiness
What could being a part of ENCORE mean for you? Volunteers help in many areas across the Theatre from Production to Education to Development to Outreach. Take a look at some of the things ENCORE volunteers had a hand in last season:
Delivered 1,700 holiday gifts to approximately 500 children in need
Got "Caked in the Face" to raise over $34,000 for the Theatre
Prepared snack bags for children in outreach programs
Checked-in students for their Conservatory auditions
Supported the OnStage program with callbacks and costuming
The Legacy of ENCORE
1948
A volunteer legacy group was formed by ladies from the Junior League of Charlotte.
Late 1970s
Children's Theatre of Charlotte's volunteers transitioned from constituting the entire organization to becoming an AUXILIARY.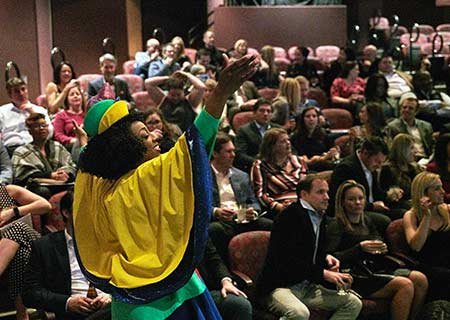 1995
The AUXILIARY adopts the name ENCORE with Santa's Bag and the Masque Ball becoming official fundraising events under its umbrella.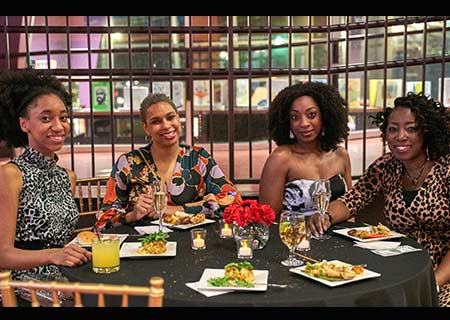 2013
The Masque Ball becomes Celebrate!, an event commemorating the 65th anniversary of the Theatre.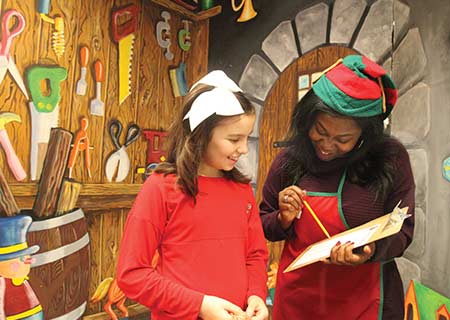 2018
Santa's Bag celebrates 45 years of bringing the holiday spirit to the community.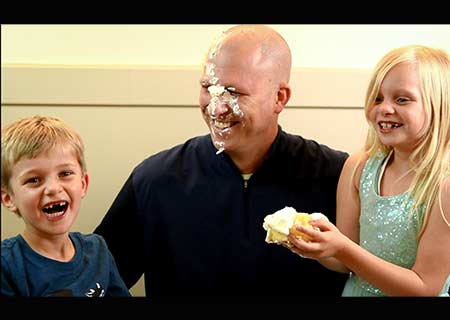 2021
ENCORE helps coordinate our "Cake in the Face" fundraiser, and the Theatre far surpasses the goal for the event.