Paige Johnston Thomas Directing Assistantship
Paige Johnston Thomas was a beloved member of Charlotte's theatre community. As an actor, director, educator, and patron, she worked with and influenced so many of those creating live theatre in Charlotte. Paige's legacy and profound influence in the arts lives on through the Paige Johnston Thomas Directing Assistantship.
Each season, Children's Theatre of Charlotte (CTC) will select one early-career theatre professional for the Paige Johnston Thomas Directing Assistantship. This assistantship is intended for individuals who have had limited opportunities to direct a theatrical production. The recipient of the Paige Johnston Thomas Directing Assistantship will serve as an assistant director on three unique CTC productions, each differing from one another in size, scope, style, theme, and tone. This four-month*, paid internship provides the individual with valuable professional directing experience at a nationally recognized theatre for young audiences.
The ideal candidate for the Paige Johnston Thomas Directing Assistantship:
Is interested in developing a career as a director of theatrical productions.
Has a foundational knowledge of theatre and its structures and processes.
Has had limited professional opportunities as a director or theatre audience particularly due to one or more barriers to access. These barriers may relate to race, ethnicity, gender identity and expression, sexual orientation, age, socioeconomic status, geography, transportation, or one or more of many bases for discrimination or exclusion.
---
The recipient of the 2024 Paige Johnston Thomas Directing Assistantship will work as the assistant director of the following CTC productions (click an image for show information):**
---
---
Pinocchio
Written by Greg Banks, from the story by Carlo Collodi
Directed by Steven Levine
Rehearsals begin Jan 2024
Performances begin Jan 31, 2024
Catching the Moon: The Story of a Young Girl's Baseball Dream
Book and Lyrics By Nichole Jackson
Music and Lyrics by Tyrone L. Robinson
Adapted from the book by Crystal Hubbard
Directed by James Webb
Rehearsals begin Feb 2024
Performances begin Mar 6, 2024
Elephant & Piggie's "We Are in a Play!"
Based on the Elephant & Piggie Books by Mo Willems
Script and Lyrics by Mo Willems
Music by Deborah Wicks La Puma
Directed by Alicia Tafoya
Rehearsals begin Mar 2024
Performances begin Apr 10, 2024
CTC is currently unable to provide housing for this position. The individual selected for the Directing Assistantship will need to have access to lodging in the greater Charlotte region and means of transportation for the duration of the program.
---
Applications for the next Assistantship are now closed. Final decision and notification of the winner will be in late July or early Aug 2024.
---
To see the impact the Paige Johnston Thomas Directing Assistantship can have - and to see if you or someone you know may be strong candidate for the program - please watch this video of the inaugural recipient of the Paige Johnston Thomas Directing Assistantship, Lakeetha Blakeney:
View Video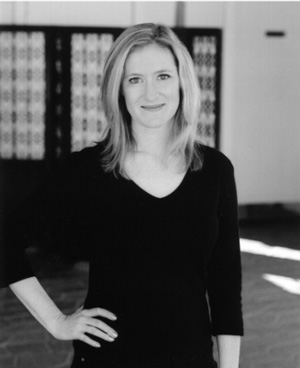 Paige Johnston Thomas
---
The Paige Johnston Thomas Directing Assistantship is funded by a generous donation from The Paige Johnston Thomas Giving Tree Foundation and from those touched by Paige's thoughtfulness, artistry, and passion for theatre. By giving directly to this fund, your gift will allow us to continue to impact young artists by providing access and education.
---
Make a Gift
Giving form will open below left on larger screens.
---
*Internship length may vary.
**Assigned productions may change at the discretion of CTC staff and/or the production team.
---
If you have any questions about the Paige Johnston Thomas Directing Assistantship, please contact
Scott Tynes-Miller
, Associate Director of Development, 704-973-2805