What's Happening
Recent news and stories - from the stage, behind-the-scenes, in our classrooms, and beyond.
Poet and Teaching Artist Junious "Jay" Ward Takes to the Mic
Charlotte's inaugural Poet Laureate named MC for Poetry Out Loud Competition at ImaginOn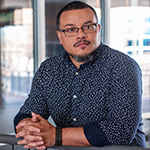 The 2018 National Slam champion and 2019 Individual World Poetry Slam champion will join the fun on Sat, Feb 24, 2024 as Master of Ceremonies. Jay currently serves as a Program Director for BreatheInk, where he facilitates writing and performance workshops and coaches youth poets attending Brave New Voices International Youth Poetry Festival each year.
CLICK HERE
to learn more about Poetry Out Loud and how to register your school.
FAST FACT: His debut full length collection of poetry Composition is available now.
Nov 2023
Children's Theatre named NC partner for Poetry Out Loud.
High school students will come to ImaginOn for the statewide recitation contest in Feb 2024.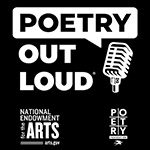 Poetry Out Loud is a national arts education program that encourages the study of great poetry, helping students master public speaking skills and build self-confidence while learning about literary history and contemporary life. The program is supported by the National Endowment for the Arts and the Poetry Foundation.
CLICK HERE
to learn more about the competition and how to register your school.
FAST FACT: Since 2005, Poetry Out Loud has grown to reach more than 4.2 million students and 72,000 teachers from 18,000 schools and organizations.
Oct 2023
Catching the Moon: A Young Girls Baseball Dream picked for prestigious SC New Play Festival.
Four-day festival features yet-to-be-produced plays and musicals "by today's hottest playwrights." See it on stage Mar 9-24, 2024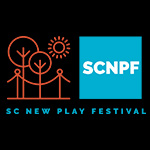 The second annual festival was held Aug 10-13 across five venues in Greenville and celebrated engaging and dynamic new plays and musicals from across the United States. The festival featured a variety presentation, two staged readings of new plays, a staged reading of a show for young audiences, a staged reading of a new musical, and a cabaret featuring a Broadway star. Additionally, CTC Artistic Director Adam Burke was invited to join a panel during the festival, discussing the post-COVID evolution of American Theater."
FAST FACT: The festival is billed as "a destination event for theater lovers and a unique opportunity for Southeastern audiences to meet the artists and shape the future of American theater."
Sept 2023
CTC Welcomes New Director of Education
EG Engle moves from NY to NC and brings a wealth of experience with her.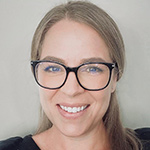 For the past 18 years, EG has served in various leadership roles in theater education, including associate director of education at TADA! Youth Theater (NY), drama director at Heathwood Hall Episcopal School (SC), and education director at Trustus Theater (SC).
FAST FACT: EG and her husband are proud parents to a new baby boy!
Sept 2023
Balloonacy Wins Fringe Ovation Award
Non-verbal play recognized at South African National Arts Festival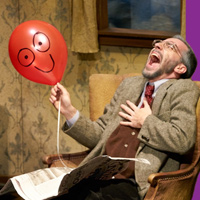 The play, being performed by the National Children's Theatre of South Africa, was recognized for "being a cut above, well received by audiences, and that leave a lasting impression." 
FAST FACT: Balloonacy first premiered at Children's Theatre in 2018.
Aug 2023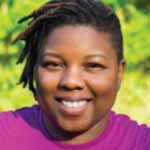 Lakeetha's resume includes things like actor, Teaching Artist, and playwright to name a few. This season, she donned the hat of Assistant Director for our productions of
Allie Kazan and the Magic Mansion
,
The Night Diary
, and
Don't Let the Pigeon Drive the Bus!
The Assistantship, geared at providing access and education to those facing barriers, gave Lakeetha professional directing experience with theatre for young audiences.
FAST FACT: As the inaugural recipient of the Directing Assistantship, Lakeetha's name lives on a plaque located next to the Box Office.
About Paige Johnston Thomas
Paige Johnston Thomas was a beloved member of Charlotte's theatre community. As an actor, director, educator, and patron, she worked with and influenced so many of those creating live theatre in Charlotte. Paige's legacy and profound influence in the arts lives on through the
Paige Johnston Thomas Directing Assistantship
.
May 2023
A Powerful Partnership
Autism Strong Foundation named exclusive sponsor of sensory-friendly performances for 2023-24 season.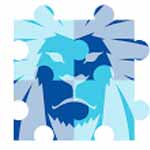 Founded on faith and led by inclusion, the Foundation's mission is to provide the strongest support, community and hope for those touched by autism. This sponsorship will provide access to families to attend all
Sensory-Friendly shows
at the Theatre.
FAST FACT: Children's Theatre has offered sensory-friendly shows since 2016.
Next Installment of The Kindness Project Planned for Spring 2024
Catching the Moon: The Story of a Young Girl's Baseball Dream inspires kids to dream big.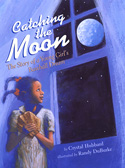 The true story of the Black girl who grew up to become "Toni Stone", the first woman to play for an all-male professional baseball team, premieres at CTC as part of the 2023-24 season. The creative team held a workshop in July 2022 to kickstart the creative process. The script is being written and design work is underway, and the show hits the stage Mar 9-24, 2024.
Get Tickets
FAST FACT: The Kindness Project is an initiative Children's Theatre of Charlotte launched in 2017 to develop and commission original plays for young audiences that are grounded in actively displaying kindness toward others.
Dec 2022
A New Series Tackles Mental Health
The Front & Center Series brings a powerful touring production to all third graders in the CMS system.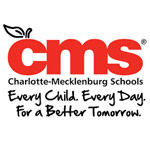 Children's Theatre of Charlotte (CTC) and Charlotte Mecklenburg Schools (CMS) are collaborating to develop, present and tour an original play focused on mental and social wellness. The tour launches in Fall 2023 and is anticipated to perform in 100 elementary schools within the system.
Click here
to see all the programs we offer for CMS.
FAST FACT: The idea is inspired by the true story of students being able to share things they wish their teacher knew.
Nov 2022
The Puppetry Journal Gives Praise
The quarterly publication recognized Resident Designer & Crafts Specialist Magda Guichard's talents in a one-page article.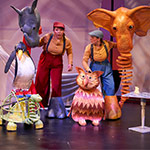 Magda Guichard is a gifted puppet designer and builder with Children's Theatre of Charlotte (CTC). In 2011, she completed her MFA in production and costume design from Savannah College of Art and Design. In 2013, her first season at CTC, she was assigned to create a puppet for
The Reluctant Dragon
. Later, there was a 20-foot dragon for
Shrek the Musical
.
Read the Puppetry Journal article.
FAST FACT: Magda is a former member of the Charlotte Roller Derby team.
Oct 2022