Individual & Family Giving
The smallest gift can create the biggest impact.
Financial support from our family of donors enables us to hire the best talent and bring new stories to life on our stages. Where the cost of attendance is a barrier, donor supported scholarships, ticket subsidies and other community-based programming make engagement possible. But what about the impacts that reach and transform deeper than numbers can measure? In a beautiful act of reciprocity, your gift becomes the experience of
dreams
,
family
,
hope
,
joy
, and
wonder
.
View Video
View/Print Benefits (PDF)
2021-22 Giving Levels & Benefits
Giving has it's perks! Join the Supporting or Leading Players Society and enjoy the great benefits listed below.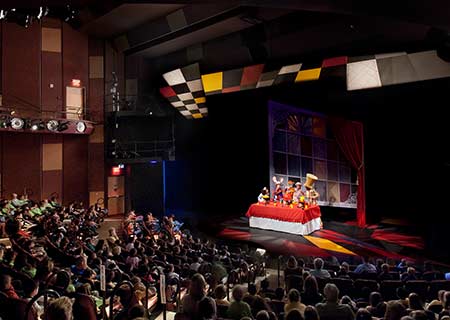 ---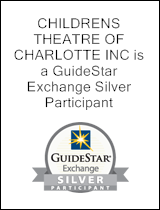 Additional Information
---
Viewing on your phone? 
Turn your phone sideways (landscape) for a better experience.
---
Supporting Player Society
As a Supporting Players Society member you receive these benefits:
|   | $50 | $100 | $250 | $500 |
| --- | --- | --- | --- | --- |
| Be included in the gratitude listing in our Annual Report and season playbills. | ✓ | ✓ | ✓ | ✓ |
| Receive a "snail mail" birthday card for your child/children. | ✓ | ✓ | ✓ | ✓ |
| Celebrate a child's birthday in our season playbills. |   | ✓ | ✓ | ✓ |
| Join us at a final dress rehearsal and live talkback. |   |   | ✓ | ✓ |
| Reserve your exclusive shopping experience at The Winter Wonderland Shop. |   |   | ✓ | ✓ |
| Receive early access to class and camp registration, and purchase tickets before they go on sale to the general public. |   |   |   | ✓ |
| Take a sneak peek behind the scenes after attending a show. |   |   |   | ✓ |
| Receive exclusive invitations to readings, rehearsals and workshops for productions in development. |   |   |   | ✓ |
---
Leading Player Society
As a Leading Players Society member you receive these benefits in addition to the above Supporting Players Society benefits:
|   | $1,000 | $3,000 | $5,000 | $10,000 | $25,000 |
| --- | --- | --- | --- | --- | --- |
| Receive exclusive access to onstage experiences with select Mainstage cast. | ✓ | ✓ | ✓ | ✓ | ✓ |
| View Mainstage productions in reserved premium seats. | ✓ | ✓ | ✓ | ✓ | ✓ |
| Exchange your tickets to another performance without a fee. | ✓ | ✓ | ✓ | ✓ | ✓ |
| Dedicate a single Mainstage performance (as available) in honor of someone. | ✓ | ✓ | ✓ | ✓ | ✓ |
| Become a family sponsor of a Mainstage production or OnStage next season. |   | ✓ | ✓ | ✓ | ✓ |
| Join our Annual Meeting with staff and Board of Directors. |   | ✓ | ✓ | ✓ | ✓ |
| Attend the final week of rehearsal for a Mainstage production. |   |   | ✓ | ✓ | ✓ |
| Share a package of public performance tickets with a school or group of your choice. |   |   | ✓ | ✓ | ✓ |
| Receive four (4) complimentary tickets. |   |   |   | ✓ | ✓ |
| Become the exclusive family sponsor for a Mainstage production. |   |   |   | ✓ | ✓ |
| Receive eight (8) complimentary tickets. |   |   |   |   | ✓ |
| Invite a friend or family to join a production with us, tickets are on the house! (available twice a season) |   |   |   |   | ✓ |