The Linda Reynolds Endowment Fund
For Kindness and Wonder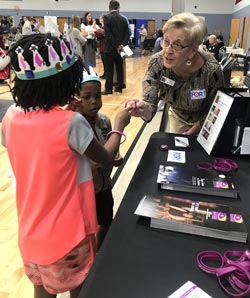 Together, we celebrate the retirement of our inspirational friend and arts colleague, Linda Reynolds, with a special endowment fund to honor her kindness and dedication to Children's Theatre of Charlotte. Linda's esteemed career at the Theatre spanned 17 years, a remarkable tenure punctuated by a wealth of achievements. If you asked Linda about her most memorable accomplishments, though, you'd likely hear something different. Her milestones lived in moments - greeting families in the lobby before a show, seeing the smile on a child's face as they experienced the wonder of theatre for the first time, watching a student blossom in drama class, giving a kindness bracelet to someone when they needed it most. 
Linda's spirit permeated every aspect of Children's Theatre from day one all the way through her recent time as Managing Director. She witnessed and shaped the Theatre's growth in terms of community engagement, staff size, physical space, and program offerings. She made an indelible impression on everyone she met and leaves behind a legacy of work rooted in the mission of inspiring generations to explore the wonder of their world. A highlight of her career was creating the spark that generated
The Kindness Project
, commissioning four plays since its start in 2017. 
Honoring Her Legacy
To honor the legacy of Linda's remarkable career, we have established
THE LINDA REYNOLDS ENDOWMENT FUND
FOR KINDNESS AND WONDER. We encourage you to consider making a special gift thereby ensuring Linda's legacy endures for the future.
•
We are thrilled that a generous set of donors has agreed to match initial donations one for one - so every dollar you contribute will be doubled (for the first $17,500 contributed)! It's a true testament to the love and support of a dear friend and colleague.
Your gift to the endowment creates, in perpetuity, resources that will be used to advance The Kindness Project.
---
Make an online gift Help us honor Linda with a secure online gift today.
 
"There was a time when theater for young audiences was just viewed as cute entertainment. Now there's a much greater appreciation that this is theater created for young audiences. And when it's done well, which is certainly our intent, these plays and educational programs really help young people to become marvelous adults." – Linda Reynolds
2019-20 Annual Report (PDF)
IRS Form 990 (PDF)
Make a secure online donation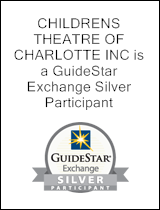 ---
Financial information about the organization and a copy of its license are available from the State Solicitation Licensing Branch at 1-888-830-4989. The license is not an endorsement by the State.