Creative Drama | Young Explorers
Ages 8-10 | Offered in person at ImaginOn | Tuition $200
There's a Mystery Afoot...
Students jump into an investigative drama in this ten-week class. Every week, a new episode of the story unfolds for them to explore "in role" as a character. Their decisions shape the plot from moment to moment in this exciting experience.
Theme:
Journey to Atlantis (Jan-March)
Dive under the water, and help save the magical city of Atlantis.
---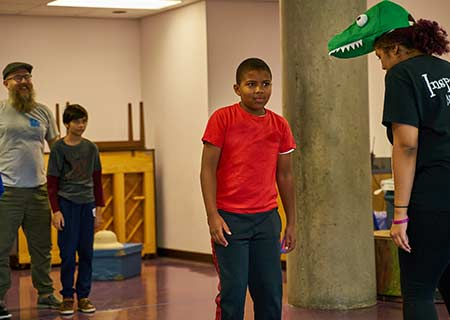 Additional Information