The return of this virtual peer-to-peer fundraising effort aims to raise $60,000 by highlighting friends and family getting caked in the face while encouraging their networks to join the fun and to give. Want to see what we mean?
Show me the cake!
What would you give to see someone get caked in the face?
---
Support Children's Theatre of Charlotte
The 2nd Annual
Cake in the Face event brings together our community in a fun, lighthearted, and interactive
way while also
raising critical unrestricted funds for Children's Theatre of Charlotte
(CTC). Encourage your friends and families to give to ultimately reach our goal and watch them get Caked in the Face. You see, it's simple:
Set your fundraising goal.
Ask your network of friends and family to GIVE by sharing your campaign and goal.
Meet your goal = get Caked in the Face.
Share your caking video with your supporters.
Celebrate and #GetCaked at ImaginOn on April 23.
View Toolkit
We've created a toolkit to prepare your Cake in the Face peer-to-peer fundraiser.
---
Give Now
Can't participate? Make a gift today!
---
#GetCaked at Children's Theatre of Charlotte
We're sure you've reached your goal and we want to celebrate with (and cake) you! On April 23 from 12-2 PM, join us outside ImaginOn for family-friendly activities, take a photo as your favorite Shrek character, and get caked in the face. You can also check out the 11 AM or 3 PM showing of
Shrek The Musical
for a full day of fun –
get your tickets here
.
---
Cake in the Face allows Children's Theatre of Charlotte to remain a valuable resource to young people in our community by providing access to high-quality productions, unparalleled education camps and classes, and inspired community outreach initiatives. Learn more about
Sponsorship Levels & Benefits
. For more information, contact
Spencer Clair
or
Lauren Taylor
.
Register to Volunteer
Support Cake in the Face as a volunteer. Join us on April 23 to help setup the event, greet attendees, and more! Learn more about
ENCORE!
, our dynamic volunteer community.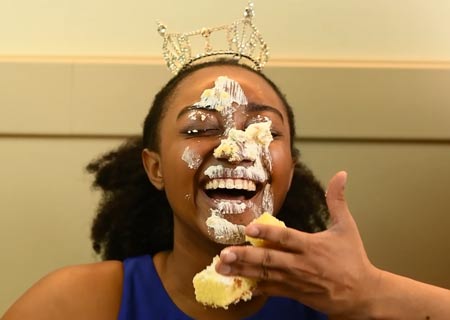 Campaign Details
Online campaign: April 18-30
#GetCaked at ImaginOn: April 23, 12-2 PM
Matching Sponsors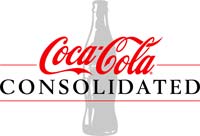 .

.
Have questions?
Please email or call 
Lauren Taylor
(704) 973-2806.