A Kids Play About™ Racism
If you missed our Watch Party today, you can still watch the performance for FREE on Broadway on Demand through August 7.  
About the Play
A groundbreaking online performance for families that explains what racism is, how to know it when you see and experience it, and ideas for what you can do about it.
Fourty-one producing Theatre for Young Audiences organizations, including Children's Theatre of Charlotte, are proud to bring this world premiere, online theatrical experience to children and families in communities across the country.
Educational materials are available in conjunction with the production to extend the experience and enhance age-appropriate engagement. This incredible
Audience Activity Guide
is located here:
https://www.akidsplayabout.org/more/#edmats
. The performance is recommended for ages 5 and up.

Streaming for FREE now through August 7 on
Broadway on Demand
. More info at
akidsplayabout.org
|
Watch Party Details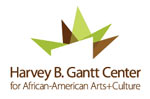 We hosted this virtual Watch Party in partnership with
The Harvey B. Gantt Center for African- American Arts + Culture
. At 2 p.m. Arlethia Hailstock, Community Initiatives Leader with Children's Theatre of Charlotte, and Afeni Grace, Program Coordinator at the Gantt Center, welcomed the audience and Teaching Artist Karen Steele read
A Kids Book About Racism
.
Following a stream of the performance there was a post-show discussion with a panel of esteemed guests including: Charlitta Hatch (author of
Black Boy Joy
and President of the Charlotte chapter of the Junior League), Tarik Sloussi, M.A., LCMHC (child psychologist), Chanel Blanchett (Teaching Artist), Darius Smalls (ImaginOn Librarian), and Jasmine Lennon (4th grade student).
Meet Our Panelists
---

Jasmine Leola Mary Lennon
4th Grader at Sugar Creek Elementary School
Jasmine is a rising 4th grader at Sugar Creek Elementary in Fort Mill, SC. She recently developed a passion for social justice in light of the events surrounding George Floyd's murder. Jasmine led a neighborhood demonstration to bring awareness to Black Lives Matter and the importance of unity in her community. Her campaign gained both local and national attention as she was among one of the youngest in the nation to actually lead a protest.
---

Charlitta Hatch
Author of Black Boy Joy | President of the Charlotte Junior League
Charlitta is a wife, mom, and author, and she also works as a business change agent with Slalom. In her role as President of the Junior League of Charlotte, Charlitta leads their 1600-member organization, which is focused on promoting volunteerism, developing women, and improving the community. As an author she is passionate about changing the narrative of young Black boys in America through her organization called Me3 Project and her book Black Boy Joy.
---

Tarik Sloussi
Licensed Clinical Health Counselor for Youth
Tarik is a Licensed Clinical Mental Health Counselor (LCMHC) in the state of North Carolina. His areas of expertise include anxiety, depression, grief, trauma, anger management, and life transition struggles especially among adolescent and young adult men. Tarik is a native of Casablanca, Morocco and has lived in Florida, Georgia, and North Carolina.
---

Chanel Blanchett
Teaching Artist at Children's Theatre of Charlotte
Chanel is a theatre artist dedicated to engaging underrepresented audiences and creating space for diverse voices.  Since 2013, she has been a Teaching Artist at Children's Theatre of Charlotte as well as a freelance director and choreographer, working with a range of organizations to create community connections through theatre. She is currently an MFA Theatre candidate at Sarah Lawrence College in Bronxville, NY.
 
---

Darius Smalls
Sr. Library Assistant - Spangler Library at ImaginOn
Having 7 years of experience in library services for children and teens, Darius Smalls has made a career of engaging youth and families in center city Charlotte. As a teen, he volunteered as a youth martial arts instructor, as well as with the Charlotte Mecklenburg Library at ImaginOn. Darius' passion for libraries started in childhood, when he was known to frequent the New York Public Library in his hometown of the Bronx. He is a crowd favorite for leading Baby and Family Storytimes in the Spangler Library inside of ImaginOn, an area of the library designated for children from birth to 5th grade.
---
About the Book
Jelani Memory's book inspired us to have conversations about racism, and to bring these essential discussions to you in a new way. Read more about the book here:
A Kids Book About™ Racism
|
---
Meet the Cast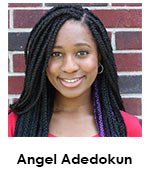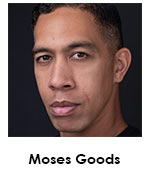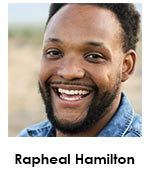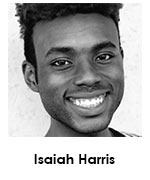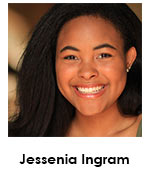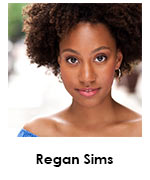 ---
Meet the Creative Team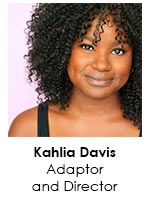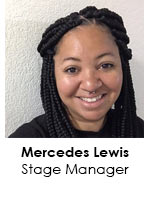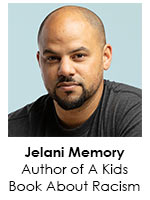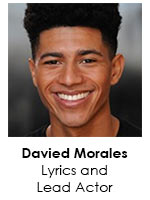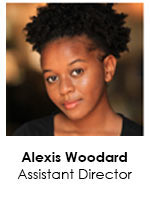 If you'd like to support more great theatre programming for kids,
►CLICK HERE
to make a secure online donation.