Journey to Oz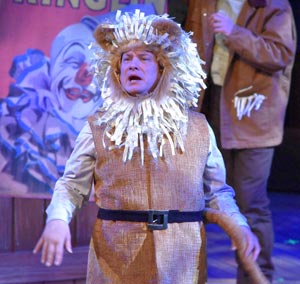 Below are resources supporting our production of
Journey to Oz
, part of our 2015-2016 Season.
---
This unique re-telling of L. Frank Baum's classic story brings the audience into the show.
The audience is in the middle of the action in this fun, experiential show as Dorothy and her friends battle the Wicked Witch to find the brains, the heart, and the courage they never knew they had. Inspired by Baum's original stories, you'll rediscover a story you only thought you knew.
Written and Directed by Christopher Parks | Based on the works of L. Frank Baum and W. W. Denslow | Journey to Oz was commissioned by Florida Repertory Theatre, Fort Myers Florida; Robert Cacioppo, Producing Artistic Director; John Martin, Managing Director