Touring Productions | 2019-2020 Season
NOTE: Because of the health concerns around the coronavirus and COVID-19, all upcoming touring performances have been canceled. If you have questions, please contact
Margot Parrott
, Touring Performance Coordinator.
►Click Here
for more information about our response to the ongoing pandemic.
We're proud to present these touring productions to you.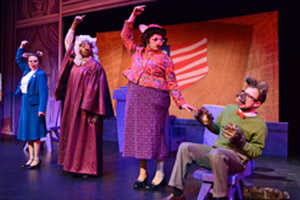 What we offer...
High-quality productions of classics, musicals and new works performed by professional actors
Competitive pricing structure with savings available on multiple bookings
Convenient set up including load-in, assembly and breakdown by the actors
Flexible at performing in various venues (gyms, multi-purpose rooms and other "non-stage" spaces)
Comprehensive curriculum guide for teachers with pre-show and post-show activities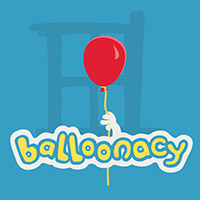 Balloonacy
Tour available Feb. 3 - Mar. 13
Prices start at $495 per performance
Recommended for ages 2 and older
A single balloon lifts the spirits of a solitary man in this sweet story for preschoolers.
A mischievous balloon finds its way into the home of a solitary old man, and suddenly his curmudgeonly life is interrupted. Sweet, inventive and packed with physical comedy, this play explores the power of friendship and shows how, with a little imagination and acceptance, companionship can be found in the most unlikely of places.
Themes
: friendship, imagination, acceptance
Submit Booking Inquiry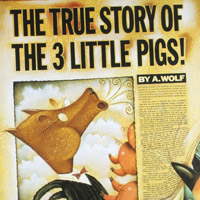 The True Story of the 3 Little Pigs
Tour available Sept. 2019 through May 2020
Prices start at $995 per performance
Recommended for K - 5th grade
A musical comedy by Robert Kauzlaric, Paul Gilvary and William Rush
Based on the books by Jon Scieszka and Lane Smith
There are three sides to every story. Theirs. His. And the truth.
You know the story. Three pigs build houses, the one who builds with bricks avoids the Big Bad Wolf and lives to tell the tale. But is that what really happened, or just porcine propaganda? In this brilliant parody of the famous fairy tale, we follow the Big Bad Wolf as he stands trial for his purported deeds. He has his own version of the story – and the audience becomes the jury, helping decide his fate: guilty or not guilty! Based on John Scieszka's wildly popular book, this courtroom-farce-meets-musical is sure to please…it would be a crime to miss it!
Themes
: differing viewpoints, jumping to conclusions
Submit Booking Inquiry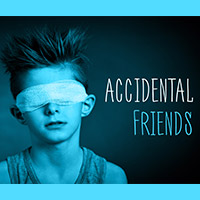 Accidental Friends
Tour available Sept. 2019 through May 2020
Prices start at $995 per performance
Recommended for 3rd - 8th grade
Jonathan Small sits in his hospital room recovering from a head injury, bandages covering his eyes. He can't see but it's very clear that his friends are not there and no one has come to see him. That is, until, he receives a surprise visit from classmate Hilda, the geeky, overachiever from a different social circle. She challenges Jonathan to join her on a sightless adventure around the room; and within the walls of the hospital, the two form a fast friendship. But when Jonathan is discharged, he returns to his group of friends, ignoring Hilda, and setting a chain of events in motion that affects them all. This smartly-written drama explores the dynamics of friendships formed, lost and regained.
Themes
: acceptance, inclusion, influence, friendship
Submit Booking Inquiry
Touring: FAQs
Submit a Booking Inquiry
For questions or more information on booking a touring production, contact:
Margot Parrott
Touring Performance Coordinator
704-973-2808  
What Audiences Are Saying...
Love the diversity of the show!
- Benton Heights Elementary in Monroe, NC
As Arts Coordinator for a school district, I love most that the entire presentation is self-sufficient
.
-  Lancaster County Schools in SC
Excellent show, very well acted and very professionally executed.
- Phillips Middle School in Chapel Hill, NC
The production offered so many incredible "punches". I have no idea how you all were so smooth in delivering them to a fleet of 3rd, 4th, and 5th graders … the MESSAGE was spot on...
- Pinnacle Academy in Shelby, NC
The show lined up exactly with our empathy curriculum and everyone is singing your praises ... kids, teachers, principals!
- Lacy Elementary in Raleigh, NC
Our students went home with some great life lessons from the show.
- Alamance Arts Council in Graham, NC
I am thrilled to be able to offer such quality performances to our community. It is so important that the children in our area have an opportunity to be exposed to the cultural arts.
- Jacksonville Onslow Council for the Arts in Jacksonville, NC
My class agreed it was the best play they had ever seen. My students and I used the resource guide to prepare ... we discussed the creativity of presenting a whole play with only 4 people.
- Kensington Elementary in Waxhaw, NC
Amazing show! Things were well organized and the time frame was just right, too!
- Stallings Elementary in Stallings, NC