What's the Latest? |
Recent news
Children's Theatre of Charlotte's Board of Directors has selected Nao Tsurumaki as the Theatre's next managing director.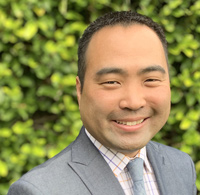 With experience in the performing arts sector on several continents, Tsurumaki comes to Charlotte from Orlando where he served as managing director for Garden Theatre. Under his leadership, Garden Theatre increased annual audience attendance by 25% and student enrollment in educational programming by over 200%. He also served as executive director of Children's Chorus of Washington and general manager of Orlando Repertory Theatre, a Theatre for Young Audiences.
"I'm thrilled and honored to join the amazing team at Children's Theatre of Charlotte," said Tsurumaki. "I've always admired the quality and impact of their work on stage and in their community. Building upon its decades-long legacy as a leading theatre for young audiences, I look forward to shaping Children's Theatre of Charlotte's next chapter with Adam [Burke, artistic director], our talented staff, and dedicated board members."
Tsurumaki replaces Linda Reynolds, who retired in August 2020. The candidate was selected following a national search led by Children's Theatre of Charlotte's search committee. The committee, consisting of a diverse mix of current and former board members and staff, sought input from a wide range of stakeholders, senior leadership, and staff to identify the ideal candidate.
"The selection of a new managing director is always a daunting task, and our process was initially made far more challenging when the pandemic hit just as we were preparing to advertise the position," said Ashley Joseph, board chair, Children's Theatre of Charlotte.
"In hindsight, though, unfortunate industry changes as a result of the pandemic created an incredibly rich, diverse pool of potential candidates from around the country. Nao stood out from the very impressive pack from the very beginning, and we couldn't be more excited about having he and Adam leading us into whatever the next few years have in store for our theatre and our industry."
Children's Theatre of Charlotte is committed to our mission and
The Kindness Project
that is at the heart of our work. Children have the right to explore the wonder of their world safely and without fear. We must all work together to have sympathy, create empathy, and be kind. Our children deserve a world without fear and worry. They deserve a world without racism and violence. In short, they deserve better.
We are also committed to listening, learning and working together to address racial injustice in our community. There is vital work to be done, and we've developed actionable next steps around our people, practices and programs. We welcome your thoughts and support through this process. We know change often isn't easy and won't come quickly but is necessary. We must move forward together. As storytellers in the community, we have a unique platform to foster conversation among our children, families and neighbors. We hope you will join us as we create this story of change. We are committed to:
Reviewing and updating all hiring, recruiting and governing policies of staff, guest artists, actors, teaching artists, Board members and volunteers to ensure they are fair and equitable.
Examining vendors and contracting with those that have anti-racism and/or anti-oppression policies and practices in place.
Providing staff with Equity, Diversity, and Inclusion (EDI) resources and additional training opportunities and making this learning and its implementation a part of employee expectations and evaluations.
Finalizing an EDI statement with input from our staff and Board that will serve as a guidepost for all we do.
Continuously examining our community and ensuring our staff and Board are reflective and representative of our diverse population.
Continuing to develop culturally rich and dynamic programs on our stages, in our classes and within our community with a deepened/expanded collaborative network centering people of color.
Amidst the global pandemic, Children's Theatre of Charlotte had to quickly adapt to provide theatre experiences in a new way. For the first time in the Theatre's 72-year history, every audience member will have front row tickets - sitting at the edge of their seats from the comfort of their homes. The virtual season consists of three newly-commissioned works, and a fourth that continues the message of compassion and kindness rooted in the Theatre's work.

Children's Theatre of Charlotte will begin its 73rd season in December releasing one show each month, starting with the beloved tale The Velveteen Rabbit . The classic book adapted into a play, tells the story of unconditional love, friendship, and how to be true to oneself. Actors from the Theatre's Resident Touring Company will star in the roles and bring the stage to the screen. Every show performed at the Theatre will be professionally filmed and available for viewing through Broadway On Demand's streaming service. Viewers can purchase access to one or all of the shows which includes bios of the cast and creative team plus behind-the-scenes content for a richer theatre experience.

The season continues in 2021 with three shows:

The hip-hop duo, Jay and Will Grimmz, return January for encore performances in GRIMMZ Fairy Tales . Audiences at home can sing and dance to retellings of classic fairy tales remixed by local artists.

In February, audiences are invited to a party full of rainbows, moonbeams, and a bit of magic in My Wonderful Birthday Suit . In this play with music and puppetry, children learn important lessons about understanding and acceptance as friendships are questioned due to comments regarding skin color. Honesty and kindness give the children a real reason to celebrate.

Tropical Secrets: Holocaust Refugees in Cuba closes the season in March. Commissioned as part of The Kindness Project, the play tells the secrets of two unlikely friends, 11-year-old Daniel who escaped Nazi Germany and 12-year-old Havana native Paloma, and their journey through trying times.

"While the past several months have been challenging for us, they have also granted us some wonderful opportunities to assess our past and look to the hope of a new future. This season is a statement about our continuing commitment to developing new plays and recognizing new voices. It is also a statement about our commitment to representing and celebrating the rich diversity of our community. Finally, and most importantly, it is a look at the world through the wonder and imagination of our young audiences' eyes as they face the uncertainty and challenge of what it means to be young today."
– Adam Burke | Artistic Director for Children's Theatre of Charlotte
In light of ongoing developments involving the COVID-19 pandemic, Children's Theatre of Charlotte canceled all remaining Spring 2020 public, school field trip, and touring performances beginning mid-March, as well as scheduled Mini-Camps, Master Classes, Early Childhood programs, and satellite location Summer Camps through August 2020. Select Summer Camps and 2020-21 classes moved online, and an enhanced safety and social distancing plan was introduced for all in-person Education programs. Our new week-long Mini-Camps provide a safe, reliable resource for families looking for creative solutions this school year, combining supervised time for school curriculum and fun theatre activities led by our teaching artists.
For the 2020-21 Season, we have partnered with Broadway On Demand to provide at home and school streaming access to four timely works as the curtain rises virtually on a season of stories centered in community and kindness.
►Click here
to learn more.