What's the Latest? |
Recent news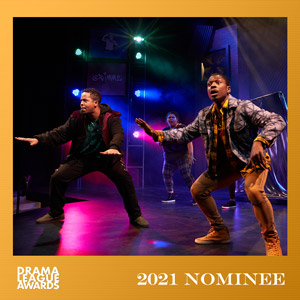 Congratulations to the creative team, cast and crew of
GRIMMZ Fairy Tales
 for receiving a nomination in the
87th Annual Drama League Awards
for
Outstanding Digital Theatre, Individual Production
! The 33 nominated productions were selected from submissions by 400+ directors and theatre professionals who are the alumni of The Drama League's support programs for directors. There are five categories of distinction: Outstanding Digital Theater, Individual Production; Outstanding Digital Theater, Collection or Festival; Outstanding Interactive or Socially-Distanced Theater; Outstanding Audio Theater Production; and Outstanding Digital Concert. Eligible productions premiered between March 12, 2020 – March 15, 2021.
"In this most difficult time, when stages across America were forced to darken, theater artists responded with light -- producing bold new work in ways most of us never dreamed of," said Artistic Director Gabriel Stelian-Shanks. "Thanks to the artists who are alumni of The Drama League's programs, we're thrilled to be able to celebrate a few of the extraordinary productions made in the last year -- pieces that exemplify inspiration, innovation, and imagination. Thanks to all of them, from all of us, for the joy and hope they created all over the world."
Since 1922, The Drama League Awards have been presented by The Drama League, an arts service organization that, for over a century, has provided vital support to the field and its artists. The organization's mission provides the nation's only full-time, lifelong creative home for stage directors and the audiences that enjoy their work across the world. The five traditional competitive categories are Outstanding Production of a Play, Outstanding Production of a Musical, Outstanding Revival of a Play, Outstanding Revival of a Musical, and the highly coveted Distinguished Performance Award. Additionally, each year theater luminaries are selected to receive Special Honors: The Founders Award for Excellence in Directing, the award for Unique Contribution to the Theater, the award for Distinguished Achievement in Musical Theater, and the new Gratitude Award.
For a full list of the 2021 Nominees,
click here
. For a complete list of productions and performers that have won Drama League Awards in the event's history, as well as all past honorees,
click here
.
Children's Theatre of Charlotte's Board of Directors has selected Nao Tsurumaki as the Theatre's next managing director.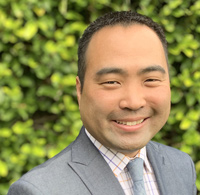 With experience in the performing arts sector on several continents, Tsurumaki comes to Charlotte from Orlando where he served as managing director for Garden Theatre. Under his leadership, Garden Theatre increased annual audience attendance by 25% and student enrollment in educational programming by over 200%. He also served as executive director of Children's Chorus of Washington and general manager of Orlando Repertory Theatre, a Theatre for Young Audiences.
"I'm thrilled and honored to join the amazing team at Children's Theatre of Charlotte," said Tsurumaki. "I've always admired the quality and impact of their work on stage and in their community. Building upon its decades-long legacy as a leading theatre for young audiences, I look forward to shaping Children's Theatre of Charlotte's next chapter with Adam [Burke, artistic director], our talented staff, and dedicated board members."
Tsurumaki replaces Linda Reynolds, who retired in August 2020. The candidate was selected following a national search led by Children's Theatre of Charlotte's search committee. The committee, consisting of a diverse mix of current and former board members and staff, sought input from a wide range of stakeholders, senior leadership, and staff to identify the ideal candidate.
"The selection of a new managing director is always a daunting task, and our process was initially made far more challenging when the pandemic hit just as we were preparing to advertise the position," said Ashley Joseph, board chair, Children's Theatre of Charlotte.
"In hindsight, though, unfortunate industry changes as a result of the pandemic created an incredibly rich, diverse pool of potential candidates from around the country. Nao stood out from the very impressive pack from the very beginning, and we couldn't be more excited about having he and Adam leading us into whatever the next few years have in store for our theatre and our industry."
Children's Theatre of Charlotte is committed to our mission and
The Kindness Project
that is at the heart of our work. Children have the right to explore the wonder of their world safely and without fear. We must all work together to have sympathy, create empathy, and be kind. Our children deserve a world without fear and worry. They deserve a world without racism and violence. In short, they deserve better.
We are also committed to listening, learning and working together to address racial injustice in our community. There is vital work to be done, and we've developed actionable next steps around our people, practices and programs. We welcome your thoughts and support through this process. We know change often isn't easy and won't come quickly but is necessary. We must move forward together. As storytellers in the community, we have a unique platform to foster conversation among our children, families and neighbors. We hope you will join us as we create this story of change. We are committed to:
Reviewing and updating all hiring, recruiting and governing policies of staff, guest artists, actors, teaching artists, Board members and volunteers to ensure they are fair and equitable.
Examining vendors and contracting with those that have anti-racism and/or anti-oppression policies and practices in place.
Providing staff with Equity, Diversity, and Inclusion (EDI) resources and additional training opportunities and making this learning and its implementation a part of employee expectations and evaluations.
Finalizing an EDI statement with input from our staff and Board that will serve as a guidepost for all we do.
Continuously examining our community and ensuring our staff and Board are reflective and representative of our diverse population.
Continuing to develop culturally rich and dynamic programs on our stages, in our classes and within our community with a deepened/expanded collaborative network centering people of color.