School Performances
In-person school show field trips will resume in January 2022. We will begin taking reservations on Tues, Aug 24, 2021. Details for the season will be posted in mid-July. Please check back soon.
For more information, please contact Margot Parrott: margotp@ctcharlotte.org or 704-973-2808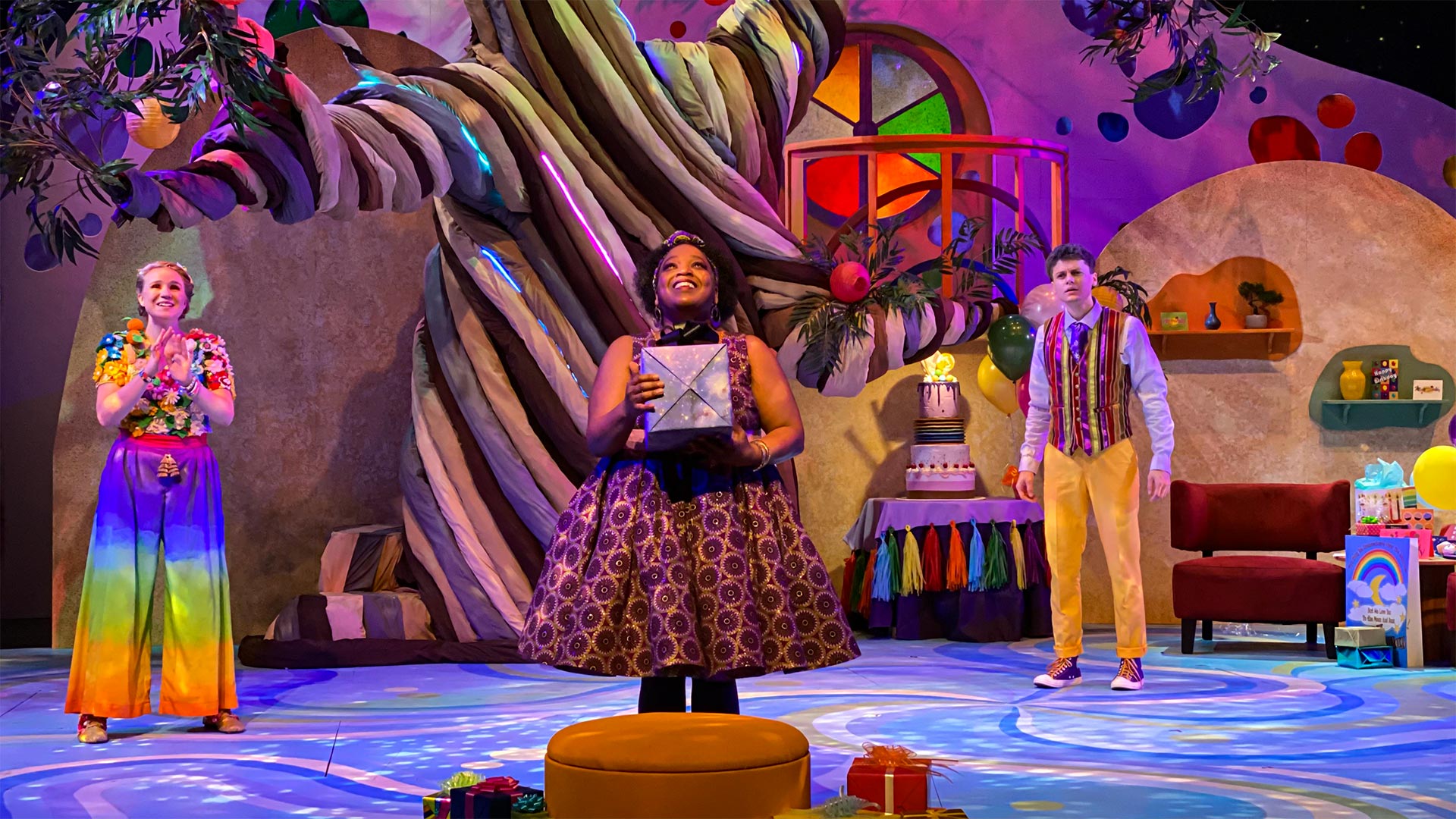 Photo by John Merrick: a scene from My Wonderful Birthday Suit by Gloria Bond Clunie, one of the four virtual performances offered during our 2020-21 season.
What schools are saying about the shows...
---
Thank you for creating the performance for my students to watch virtually. I had written this experience off as yet another thing we will miss do to COVID, but it turns out we got to experience a live play after all!
---
There were no technical difficulties and everything was smooth sailing!
---
The children were entranced even though they were at home using their own devices.  I cried all the way through it!! Great Job!!!!
---
The actors did an AMAZING job!! 
---
Thank you so much for giving our students this opportunity to experience the theater in this unique way! The quality was wonderful, and it felt like we were there in the theater which can be hard to recreate. My 5th graders really enjoyed it! 
---
This was a great experience for our students and the performance was top notch!
---
Great sound and audio quality.  Terrific performance by the actors, great costumes and set design.